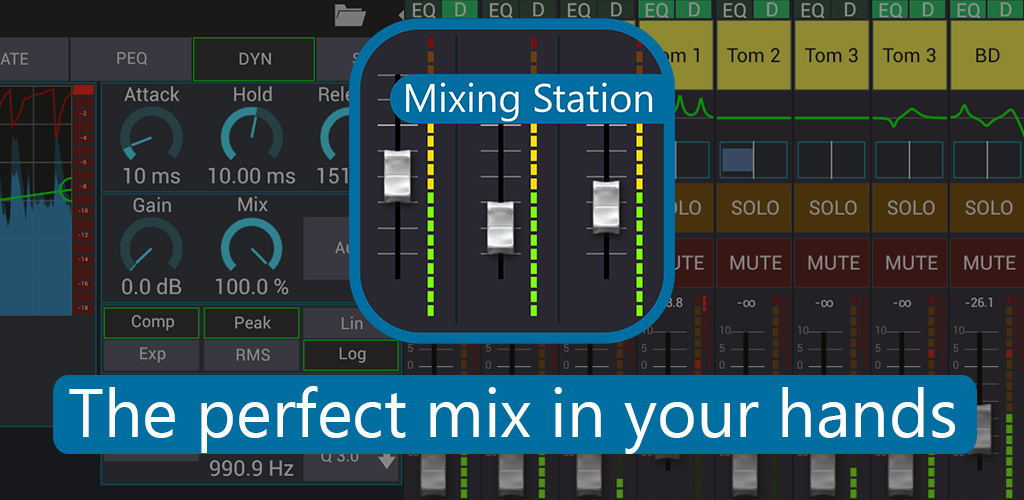 What is Mixing Station?
Mixing Station is an Android / iOS app for remote controlling digital mixing consoles.
It's designed for musicians as well as professional audio engineers.
Major features
Adapts to your workflow
Mixing Station allows you to completely customize the mixer. Make the app adapt to your workflow, not the other way around.
Supported mixers
More than 24 supported mixers from 4 different brands.
All supported devices can be found here
USB midi support
Most general midi controllers can be connected with Mixing Station. You can fully configure each parameter and build your own compact remote mixer.
Every screen size, every platform
The app lets you access all features regardless of the screen size. No matter if you're using a small 4" smartphone or a big 24" screen. Also all major platforms are supported: Android, iOS
(soon windows, osx, linux)
Unlimited DCAs
Mixing Station adds nearly unlimited number of DCAs to your mixer.
It is even possible to use a DCA for a monitor mix - perfect for personal monitoring or monitoring engineers
Improved RTA
The RTA data from the mixer can be shown on top of the PEQ or GEQ or easy feedback detection
Offline scenes
Prepare your show directly inside mixing station.*

*See manual for supported mixers
Lots of settings
Mixing Station has a lot of settings. These help to fully customize the app to your needs.
Download
Platform description
iOS
For iOS only the pro version is available. You can fully test the offline mode before purchasing anything.
Android
For android a separate app for each mixer model is available.
The differences between the free and pro version can be found here
Manual
The manual for mixing station can be found here
Support
Click here to get to the support page.
From there you can report bugs, ask questions and request new features.