# Behringer Wing
Behringer just released their new flagship console "Wing"
First of all I wanted to give a big thanks to the Behringer team for including me in the beta team for Wing! It was really exciting to see and use a new product before launch and have the opportunity to give feedback as well as integrating Wing into Mixing Station.
As the teaser was released at 17.11.19 there is already a lot of misinformation flying around so I want to bring a bit of light into the dark. I'm still on vacation so I try to keep it short and will most likely miss a point.
Here a couple of things that really stood out to me:
# Boot time
We all know most mixers take a bit to boot. The X32 was already one of the fastest booting mixers, after the A&H Qu/Sq. Wing also has a rapid boot time, similar to the X32, even though the mixer has much more to offer.
# Processing
One thing that hasn't been presented yet is the number of different plugins and emulations you can put on every channel without loosing any FX slots. Each processing slot (gate, eq, comp) has different processing models that can be changed on the fly (also the order can be freely changed). Here are screenshot for all of them. Not that the images were taken from an early firmware version and things might change slightly.
There is also a dynamic EQ but I forgot about it and now I'm on vacation so this has to do.
# Gate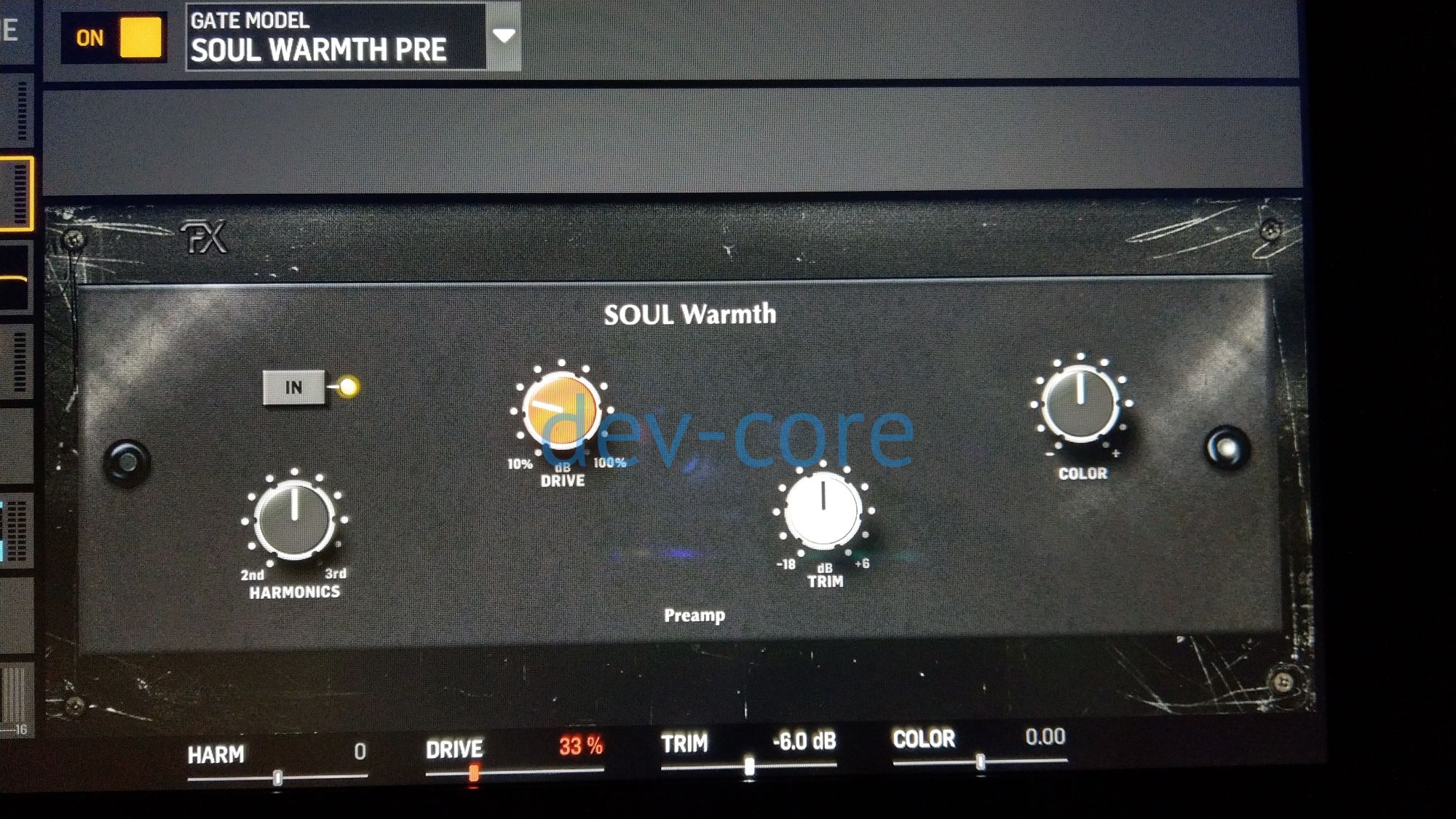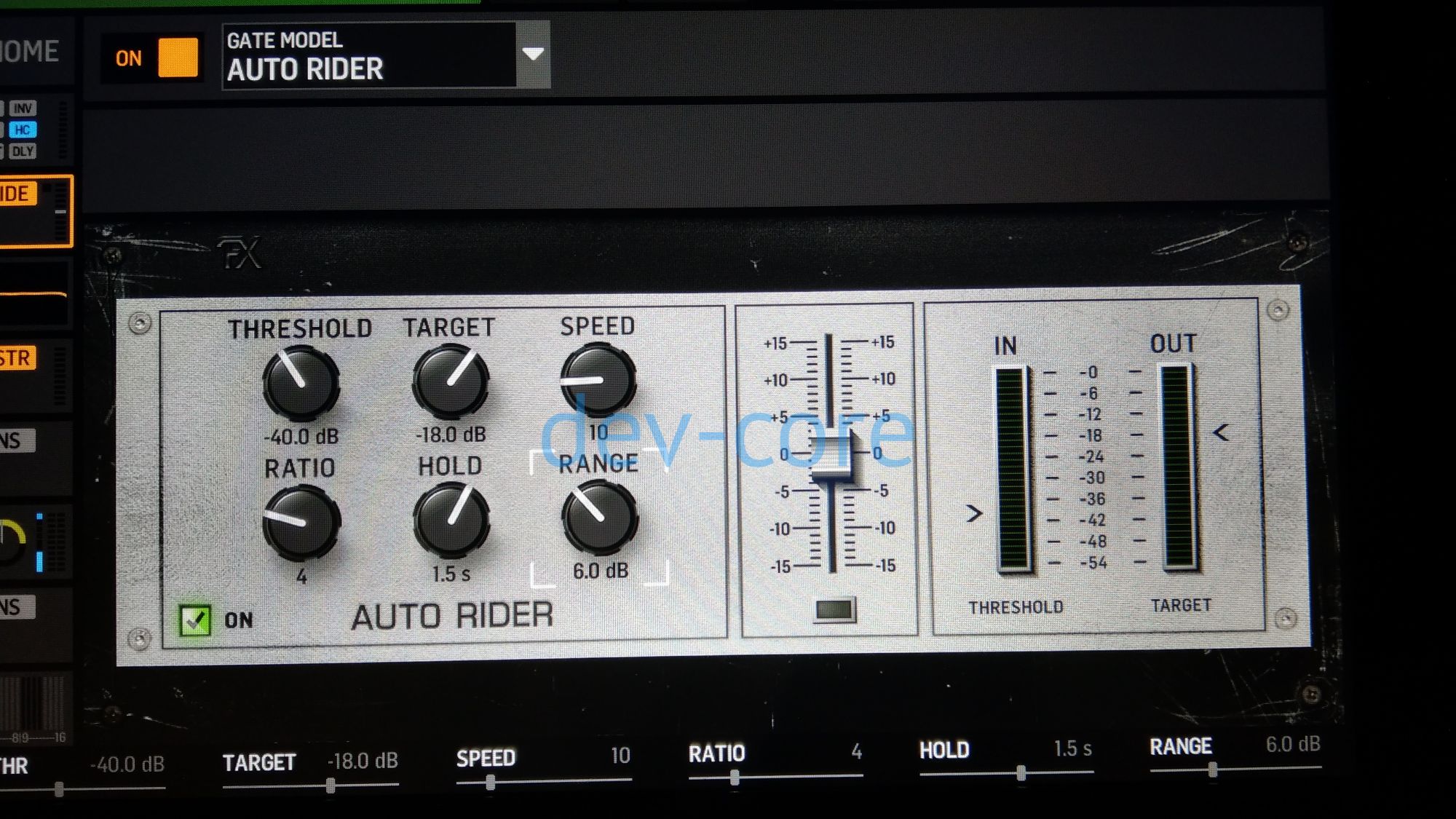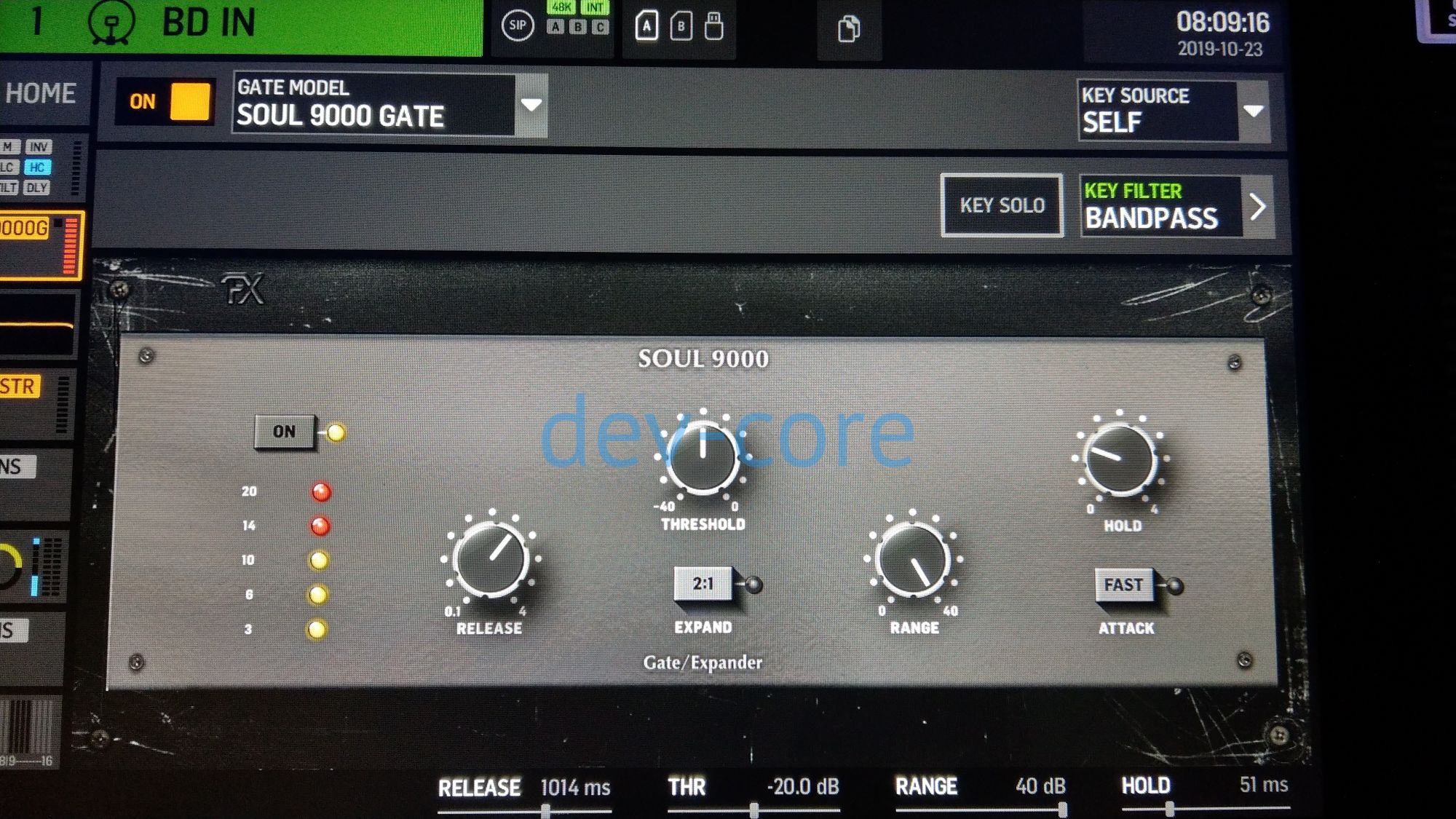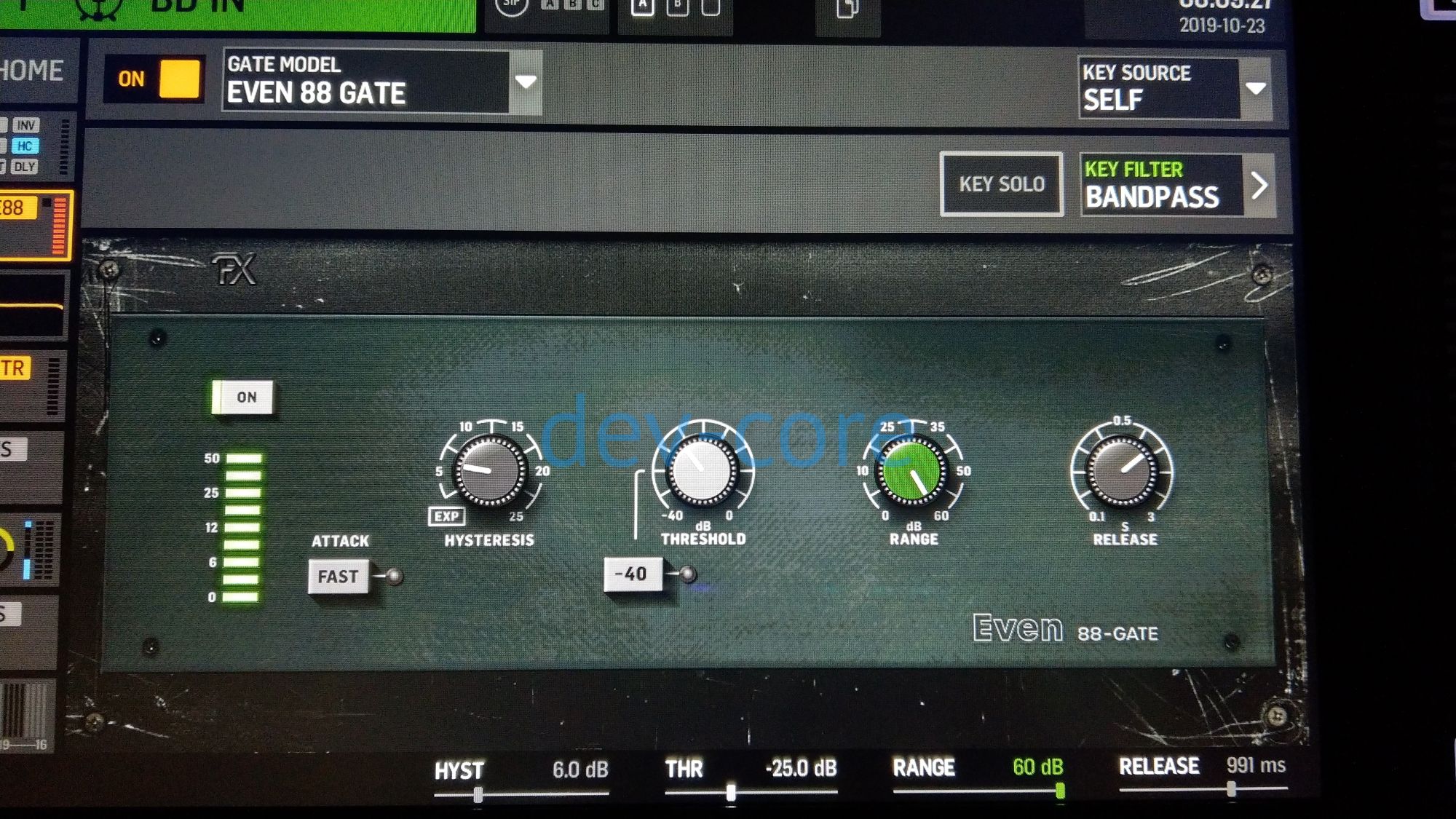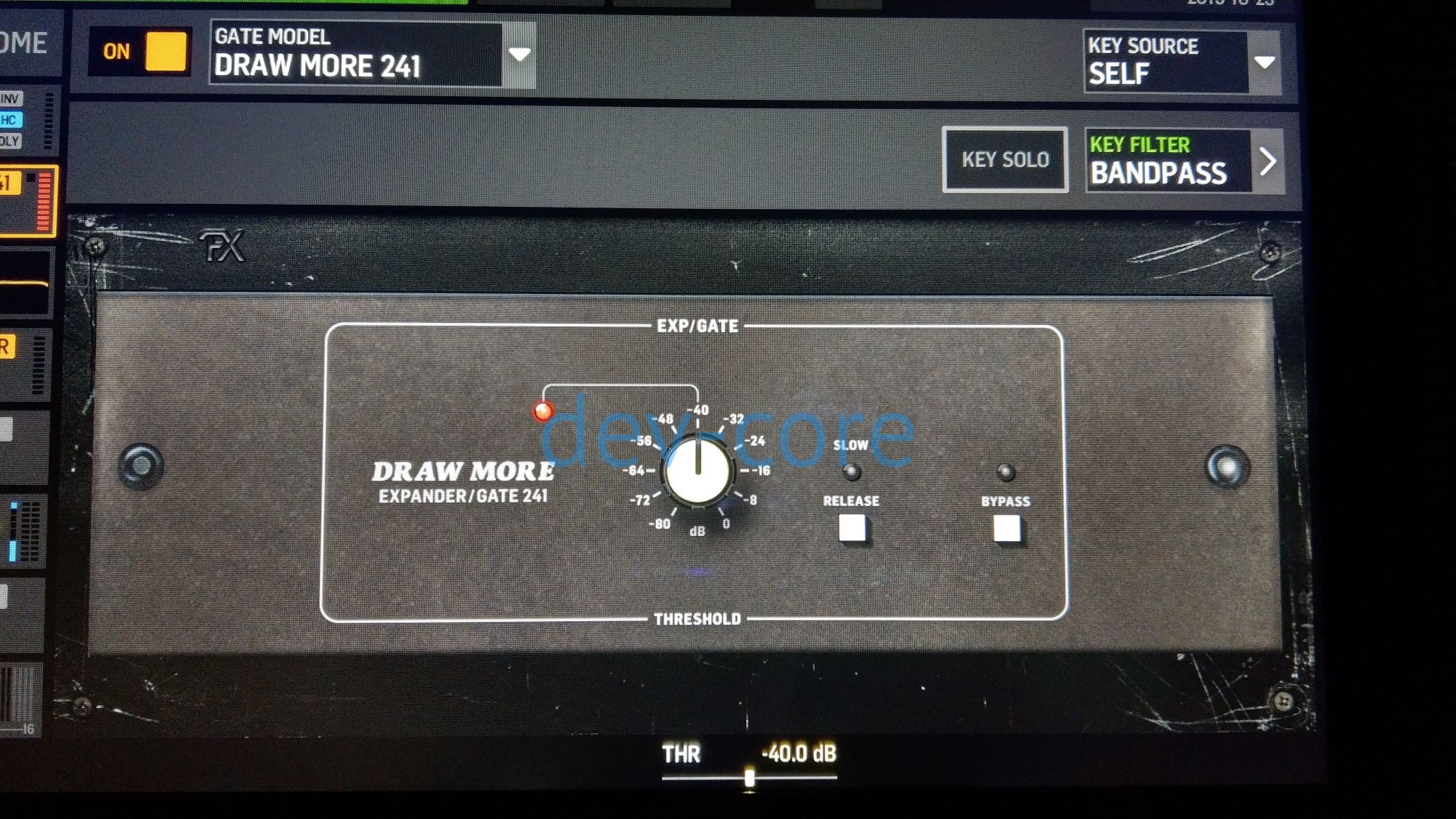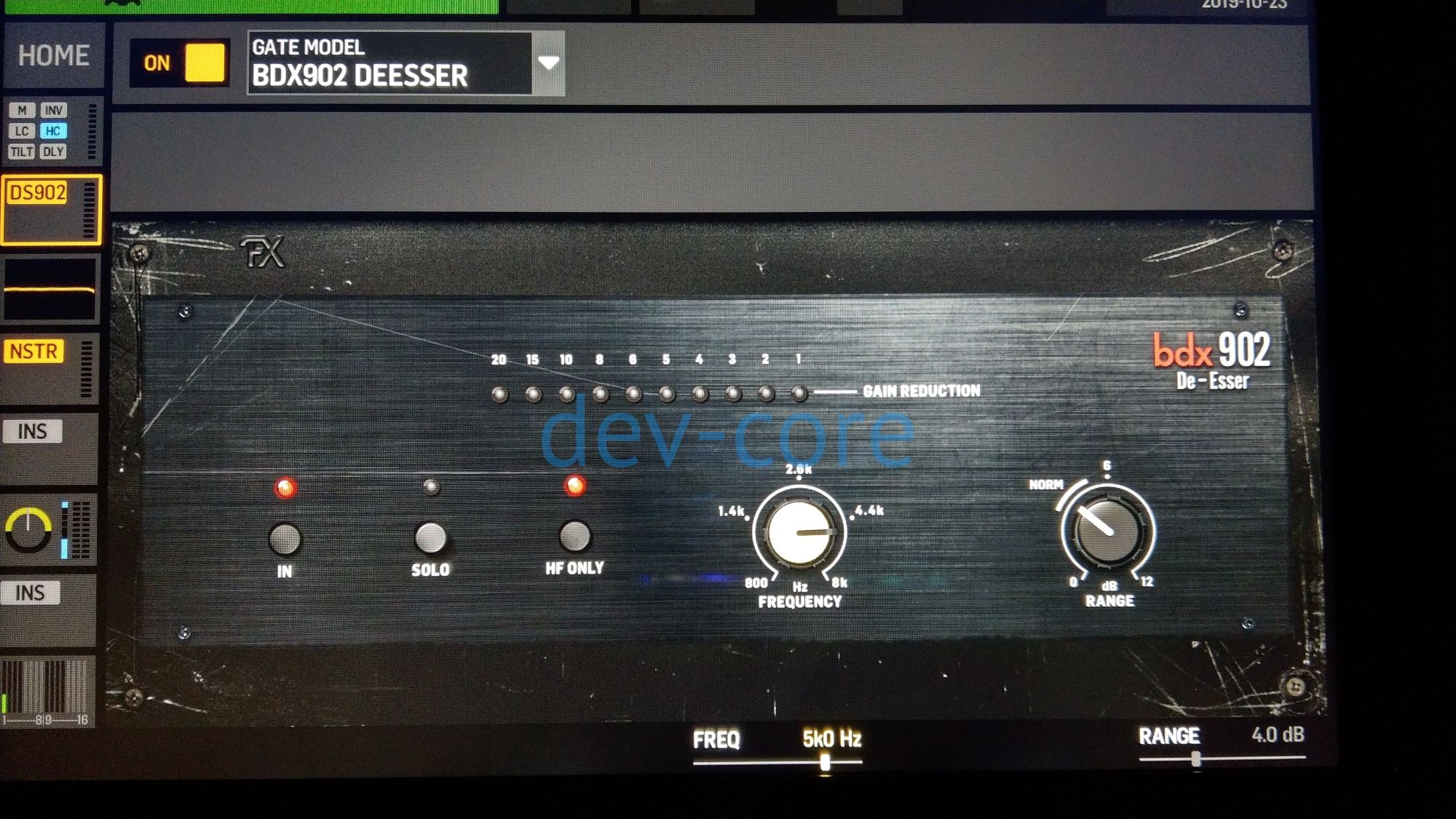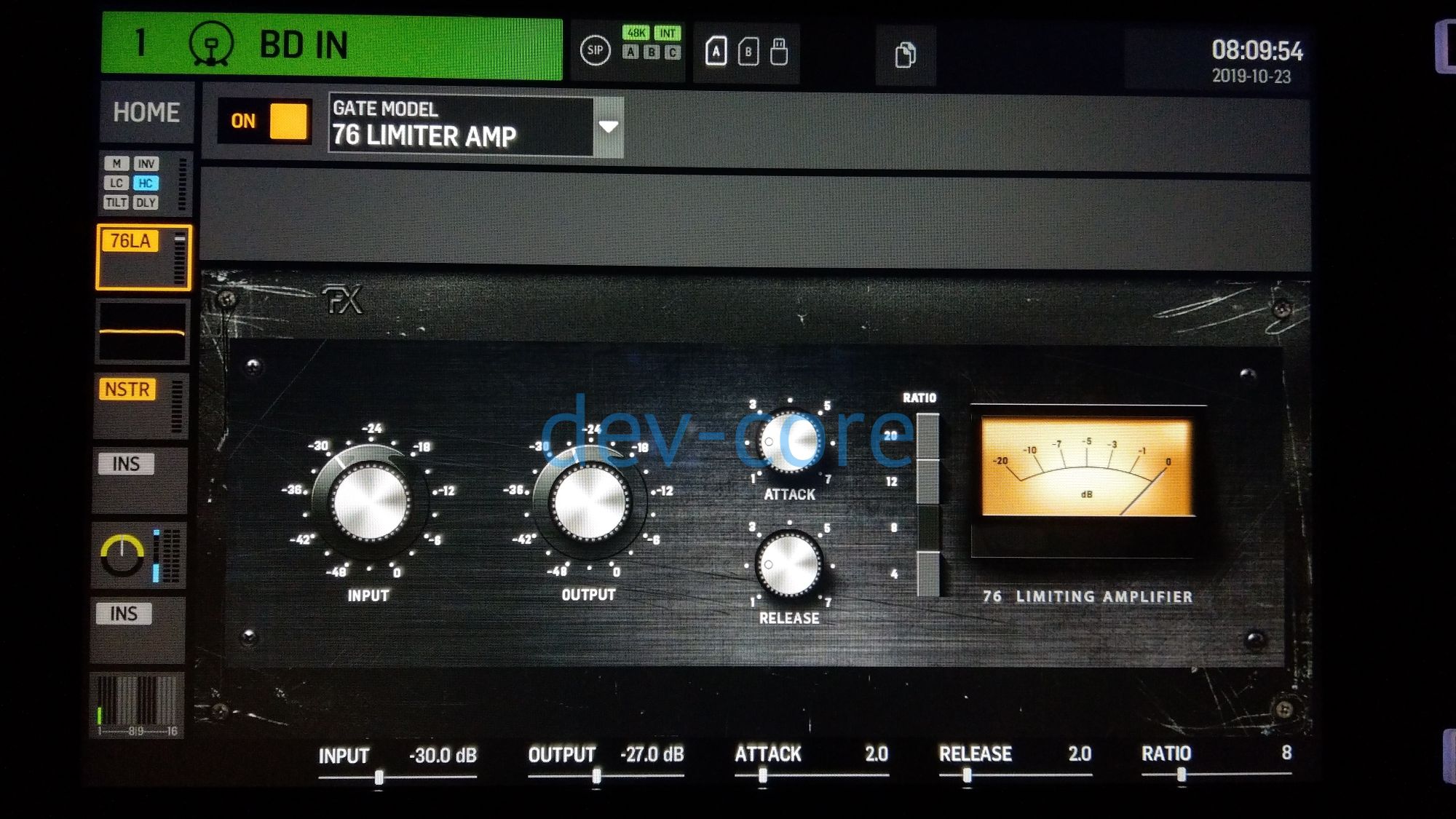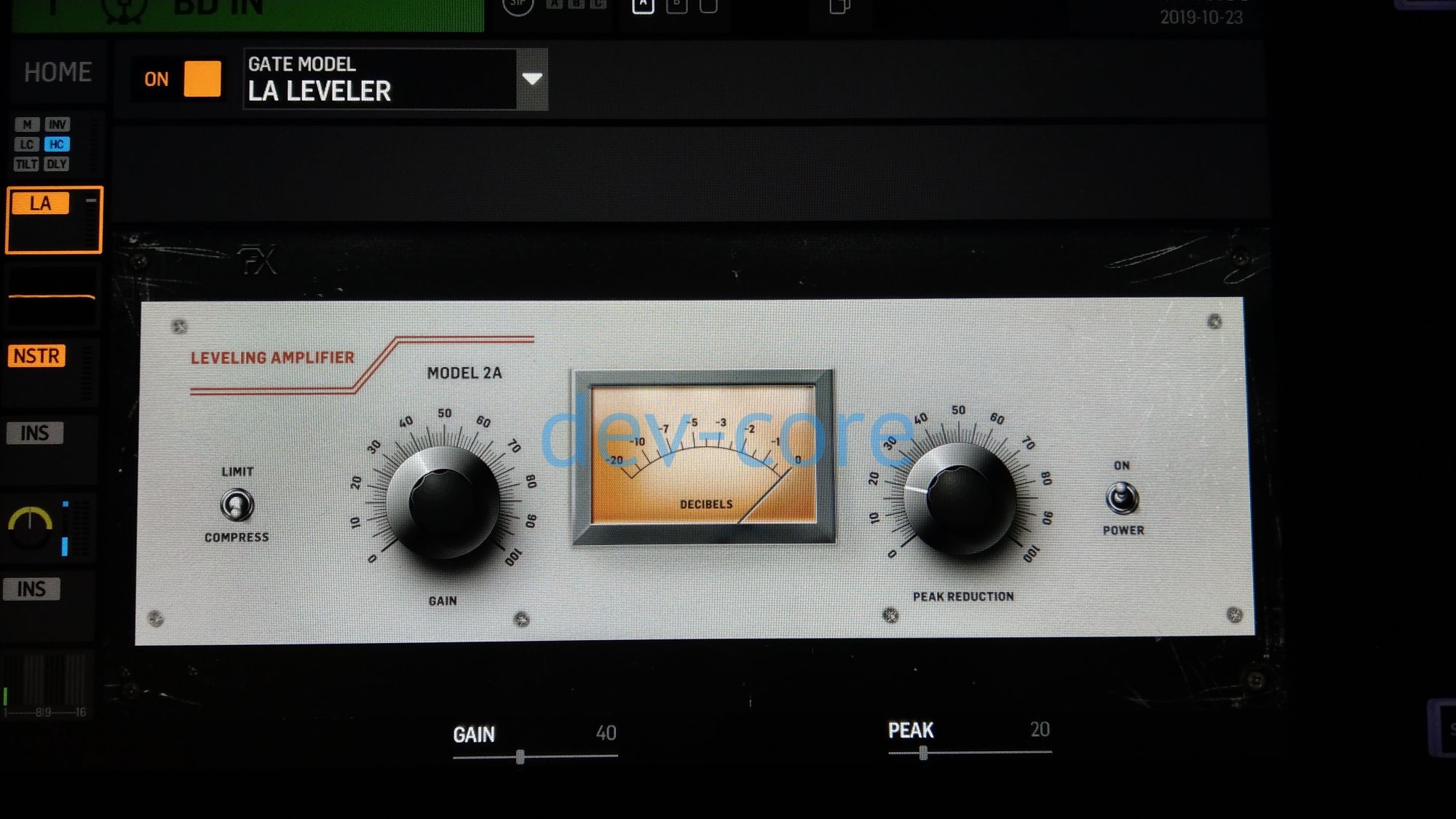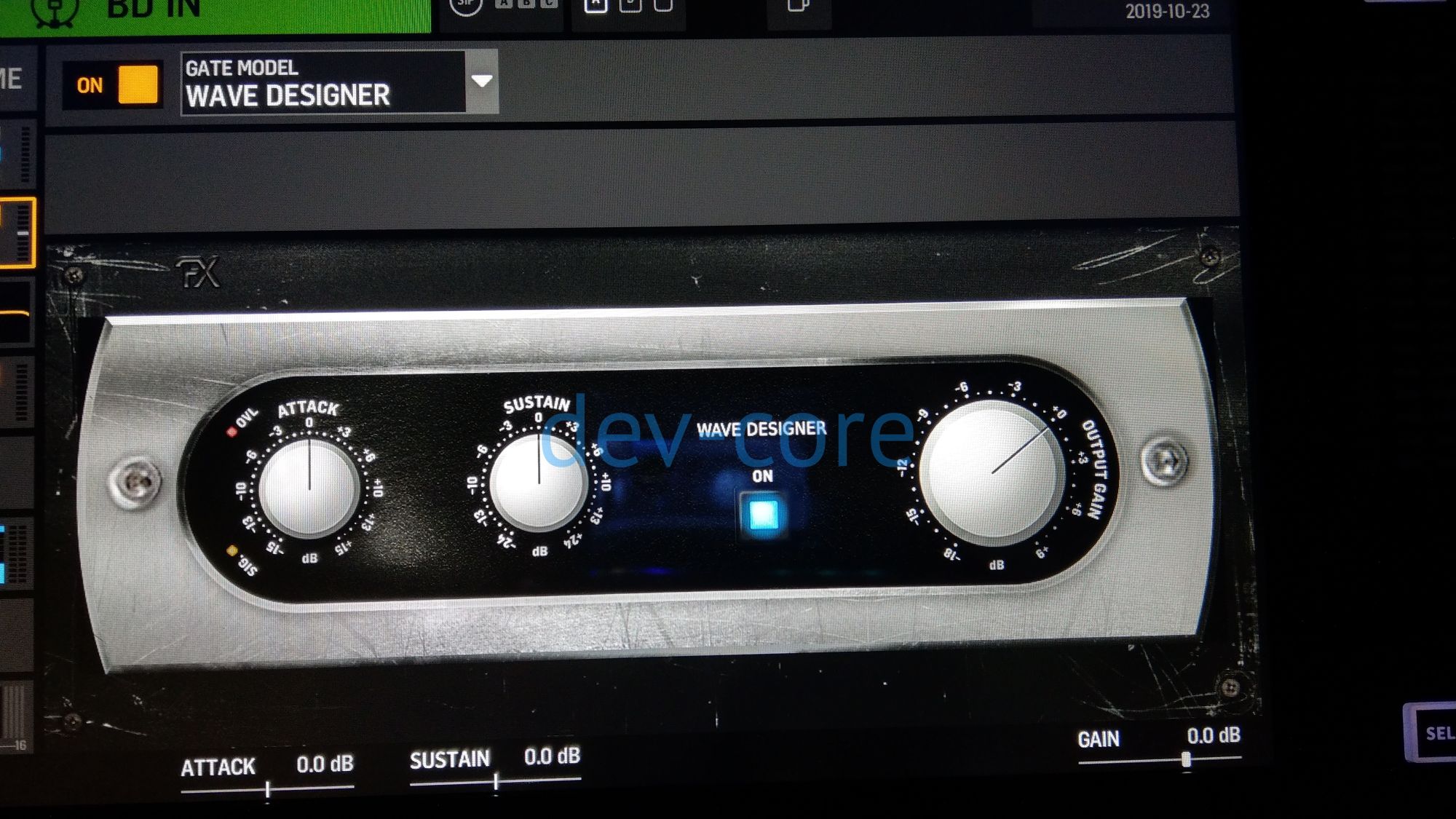 # EQ
These models can be selected instead of the peq. Low and highcut is always available in addition to that.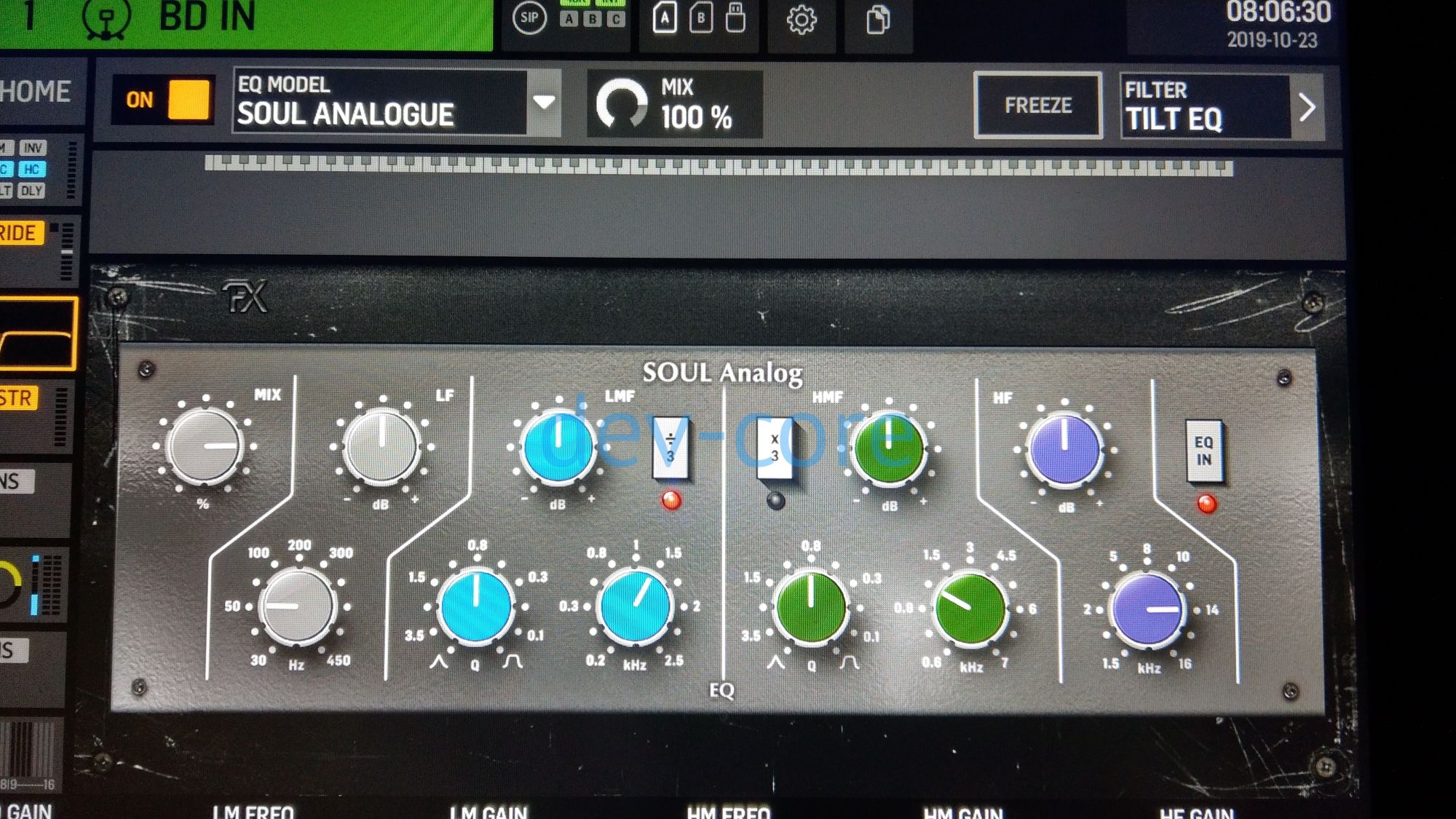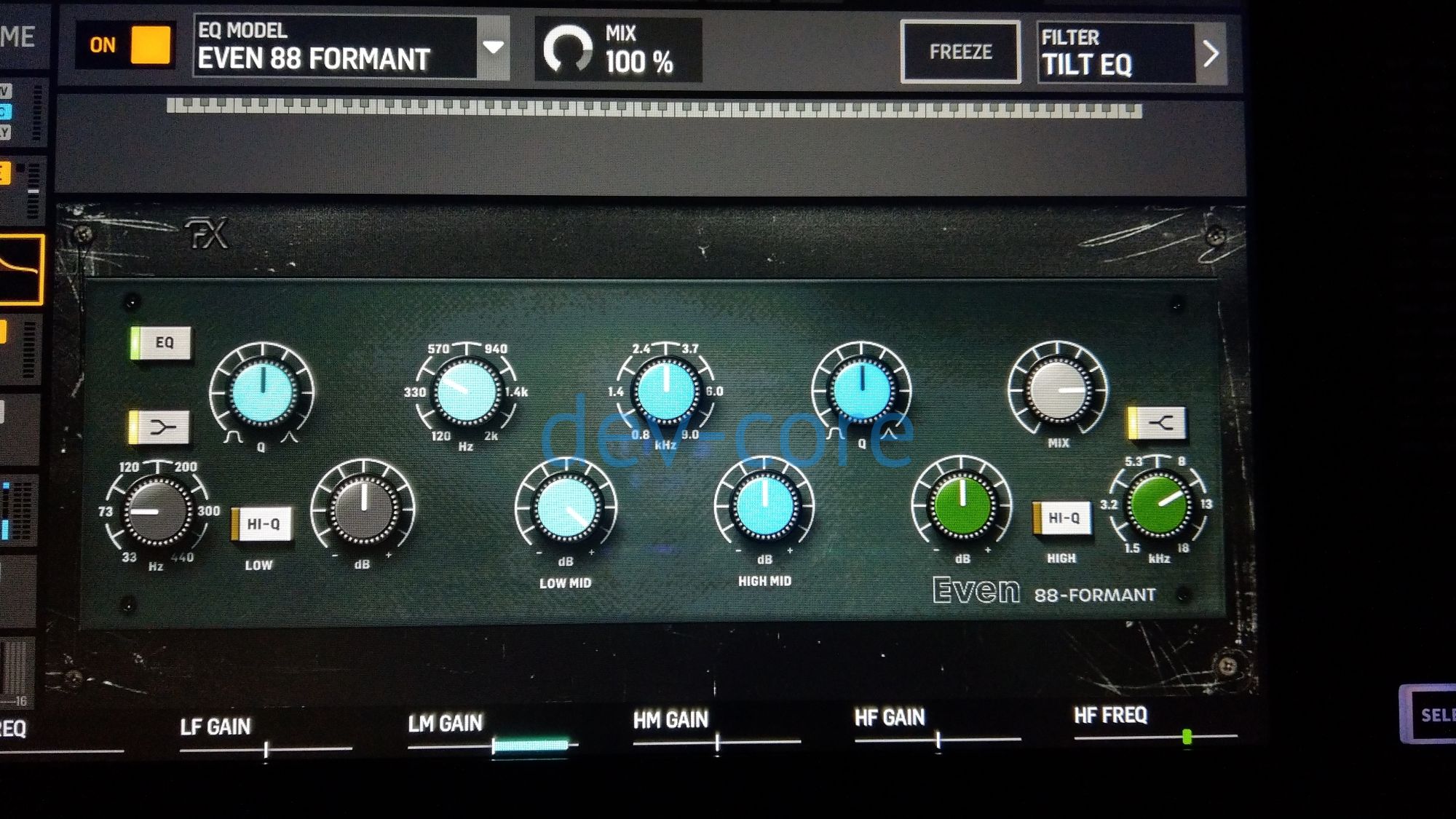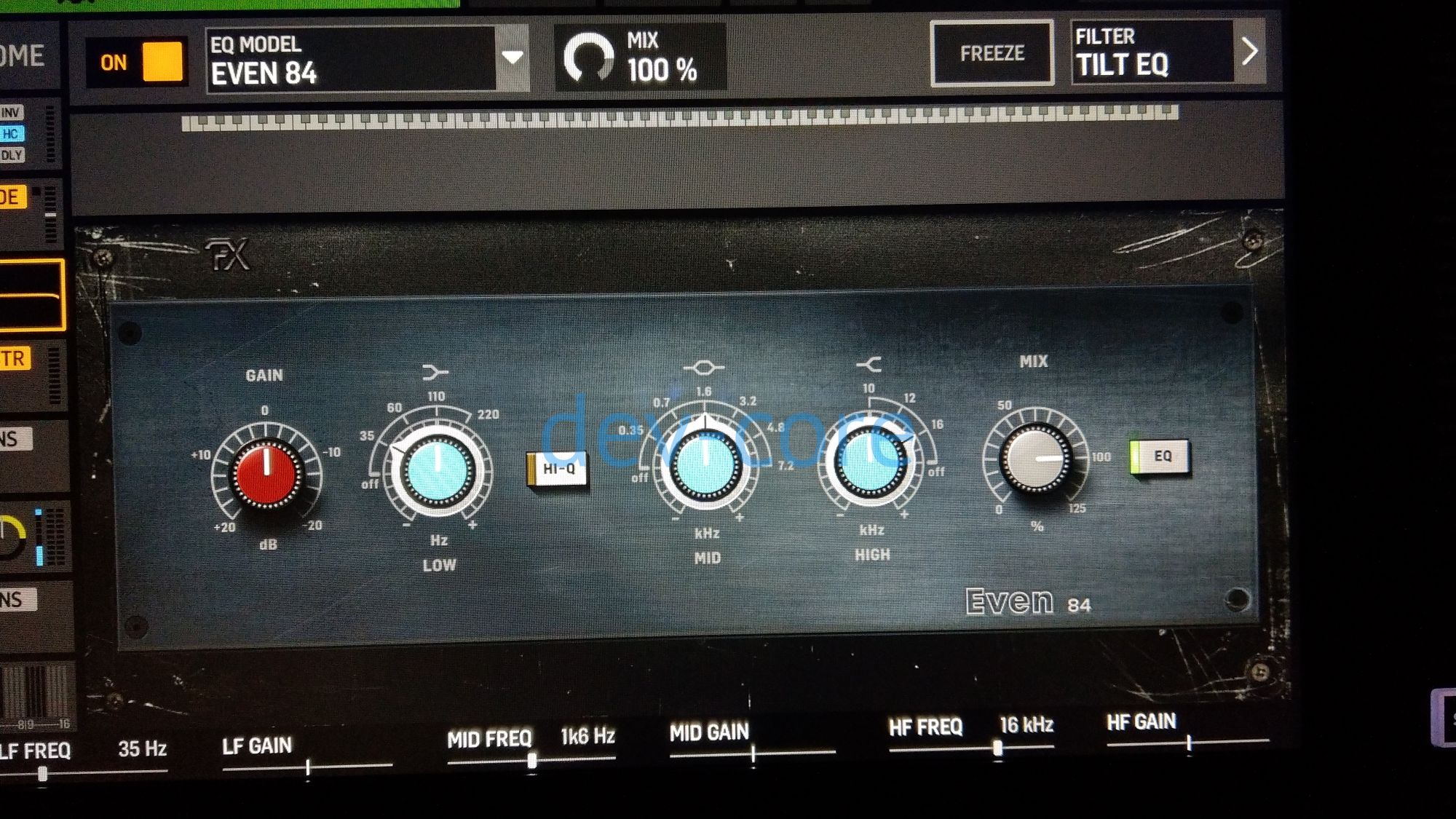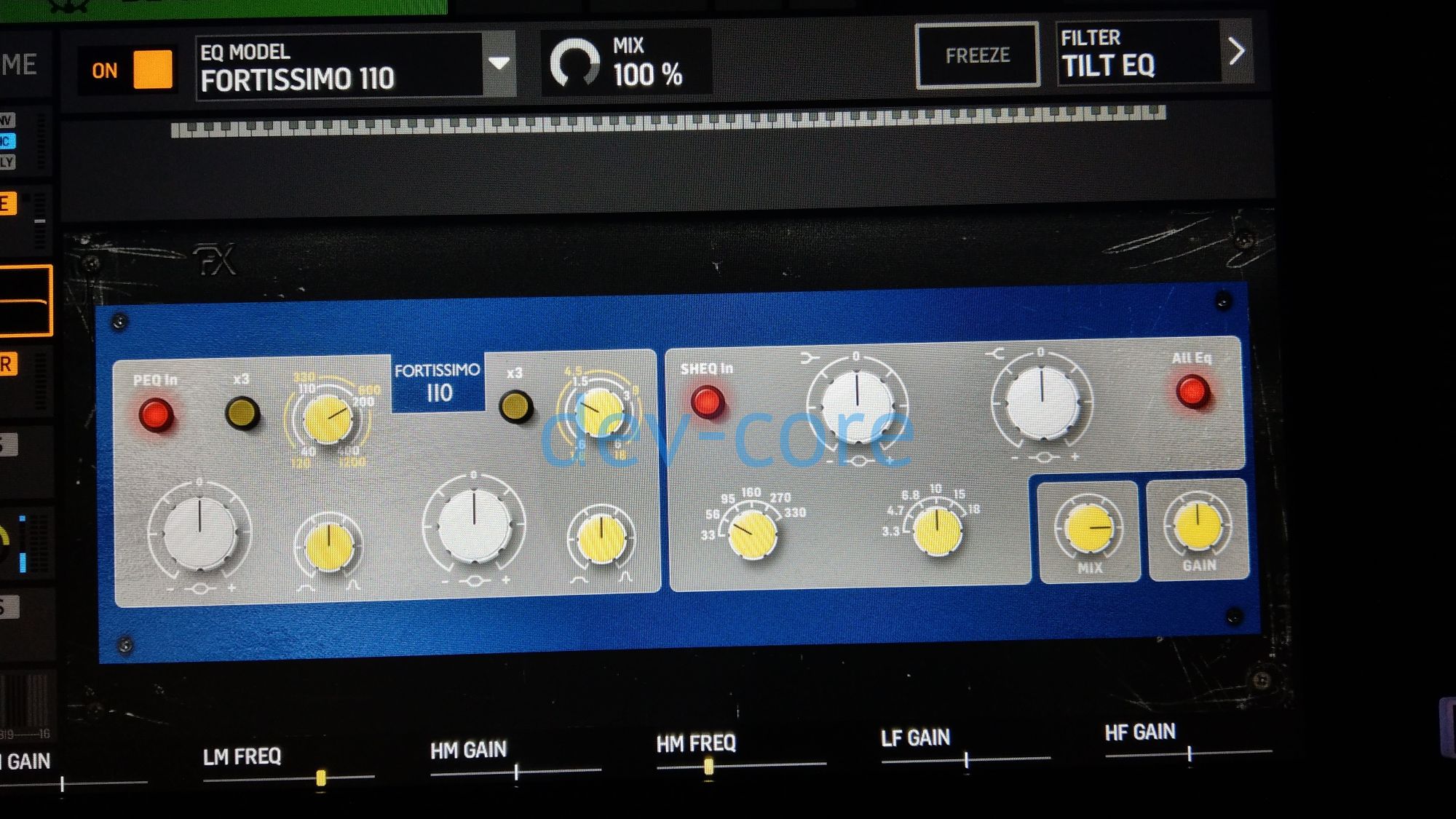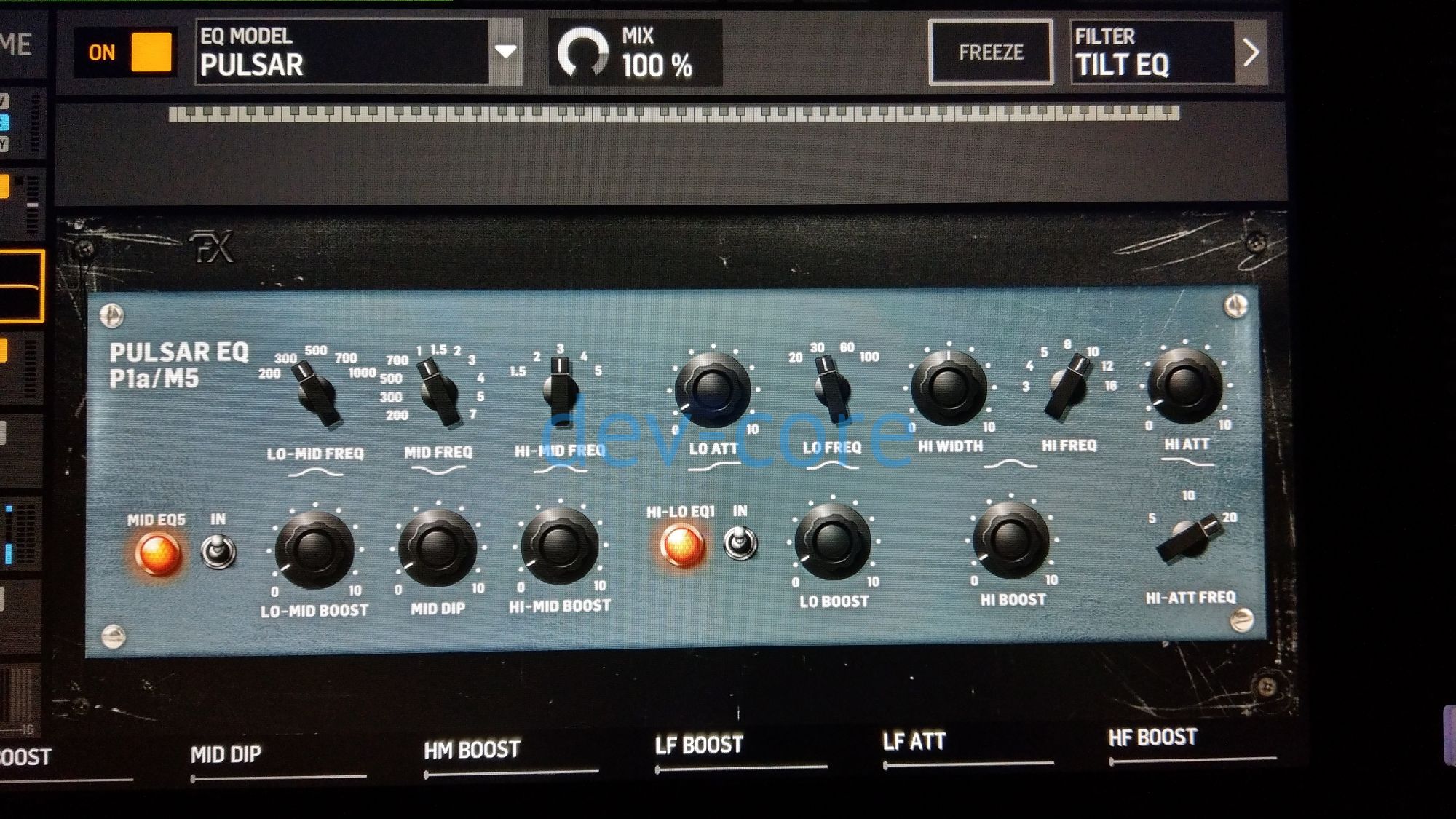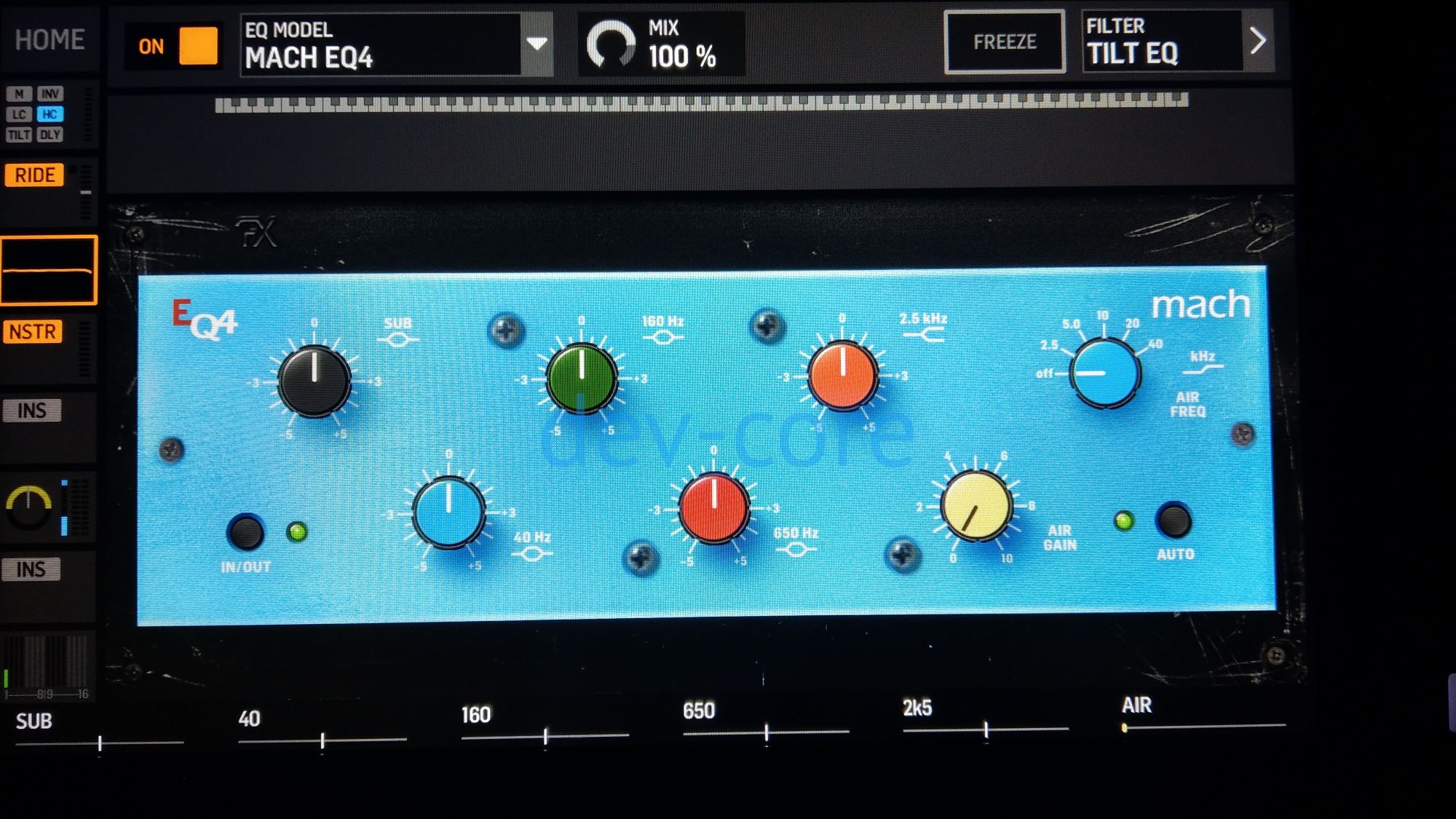 # Compressor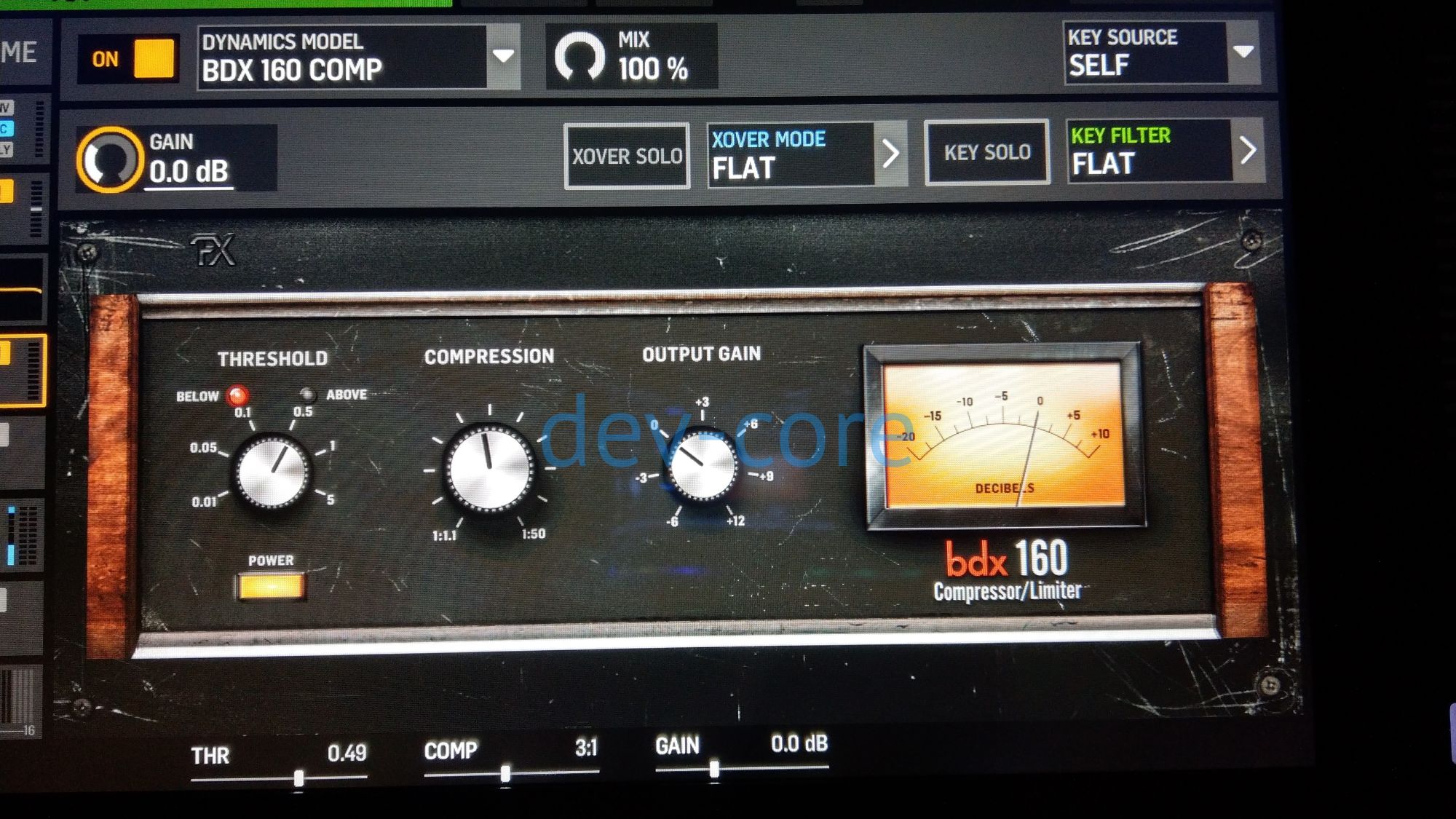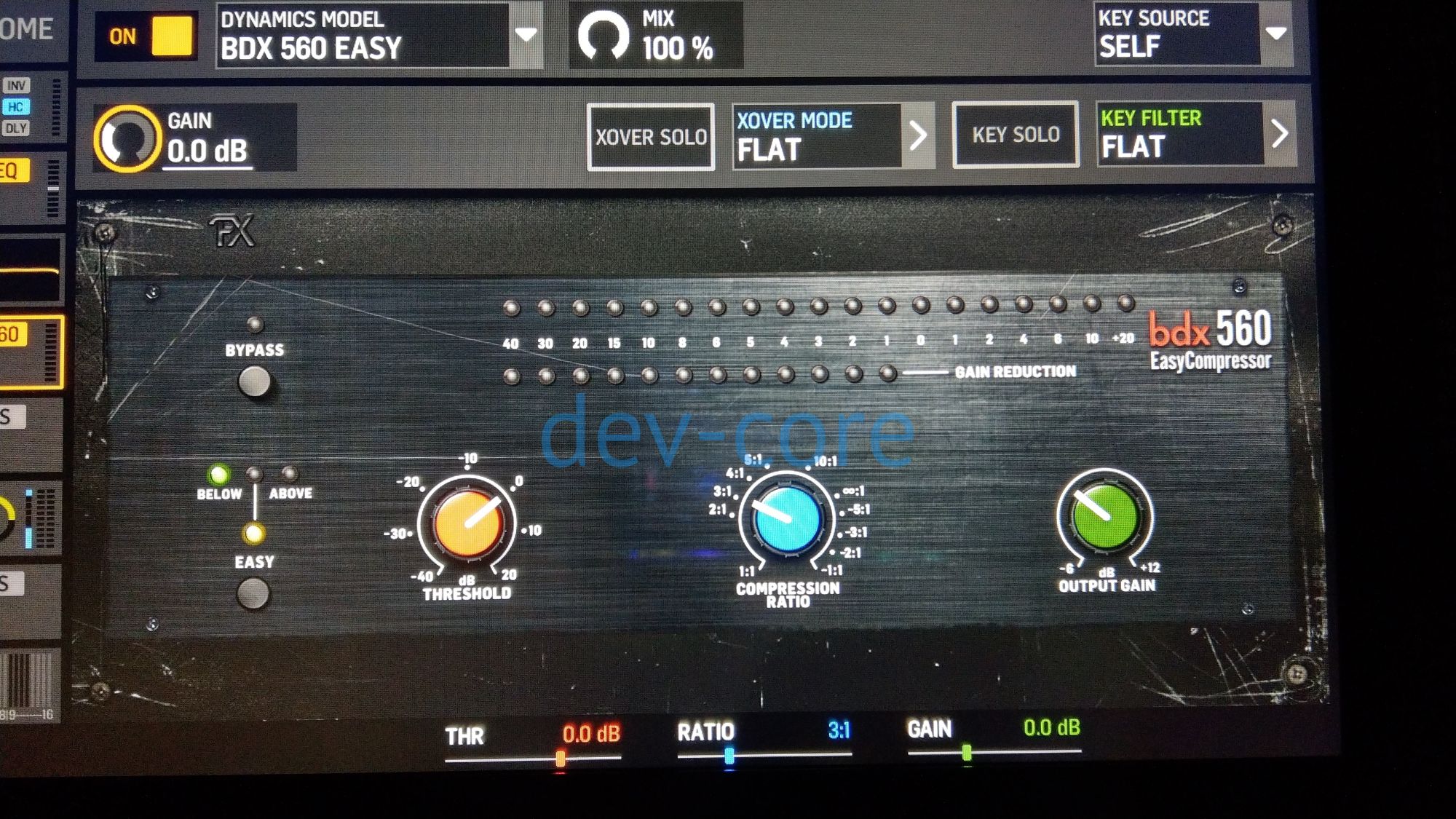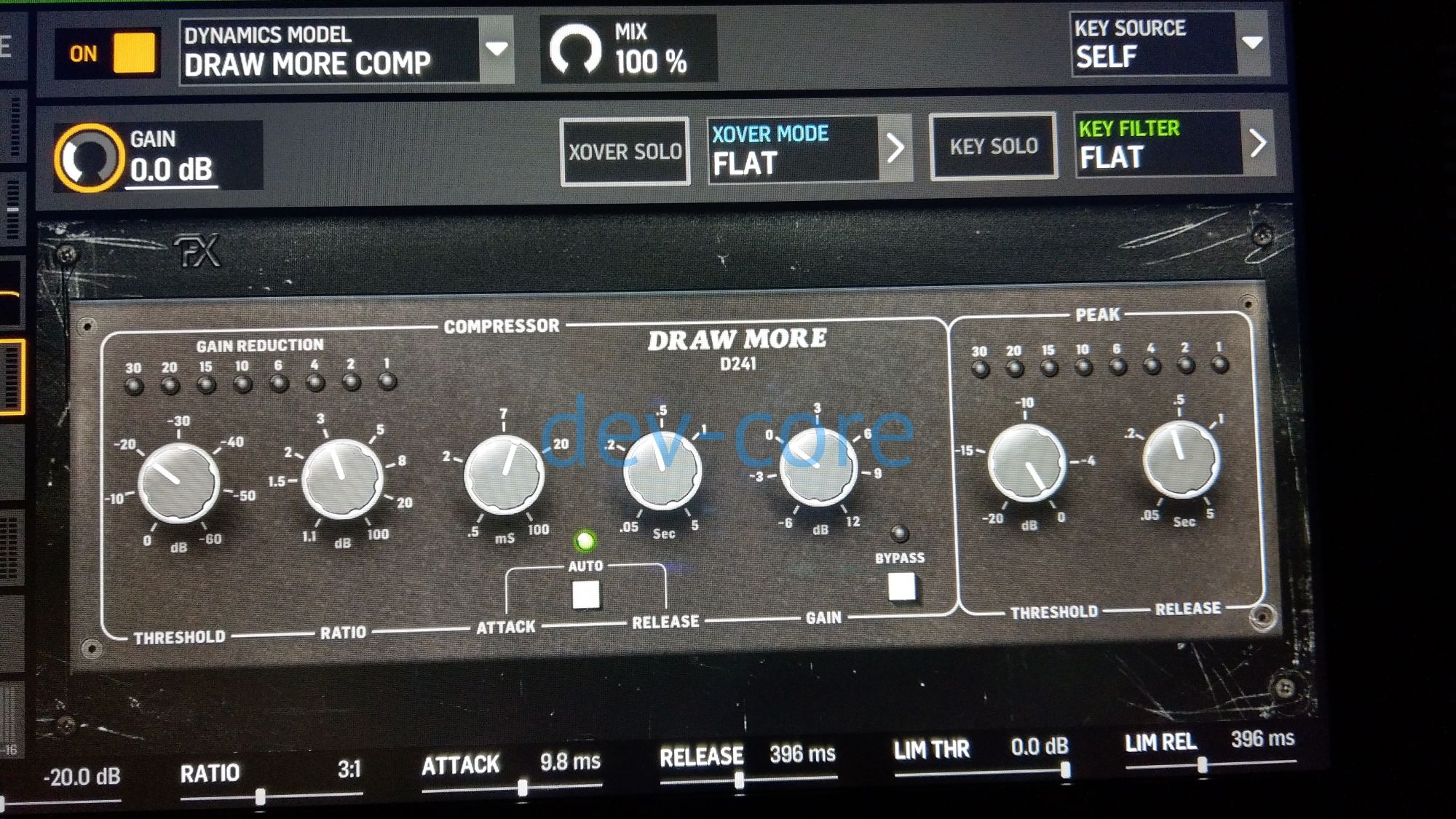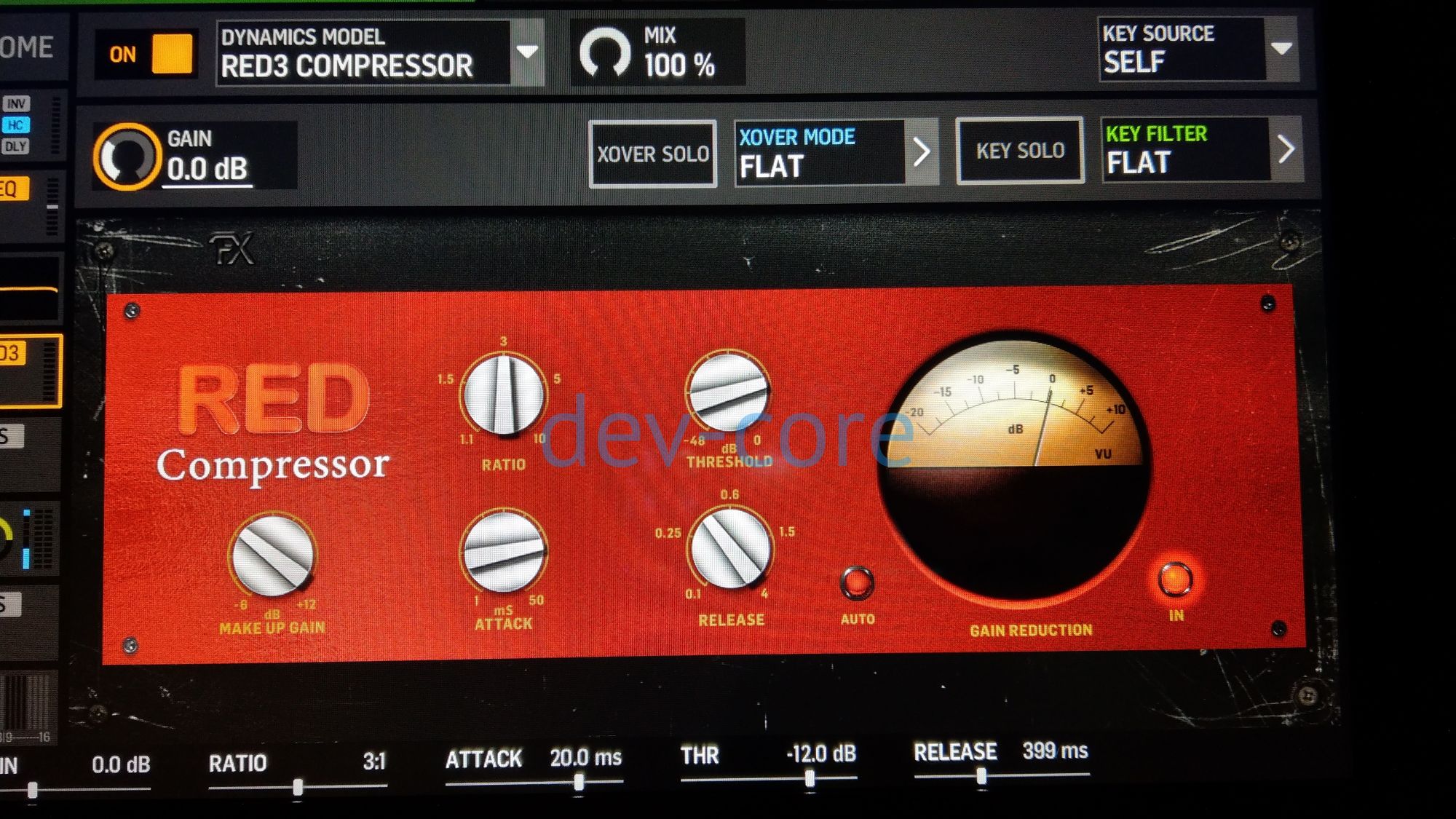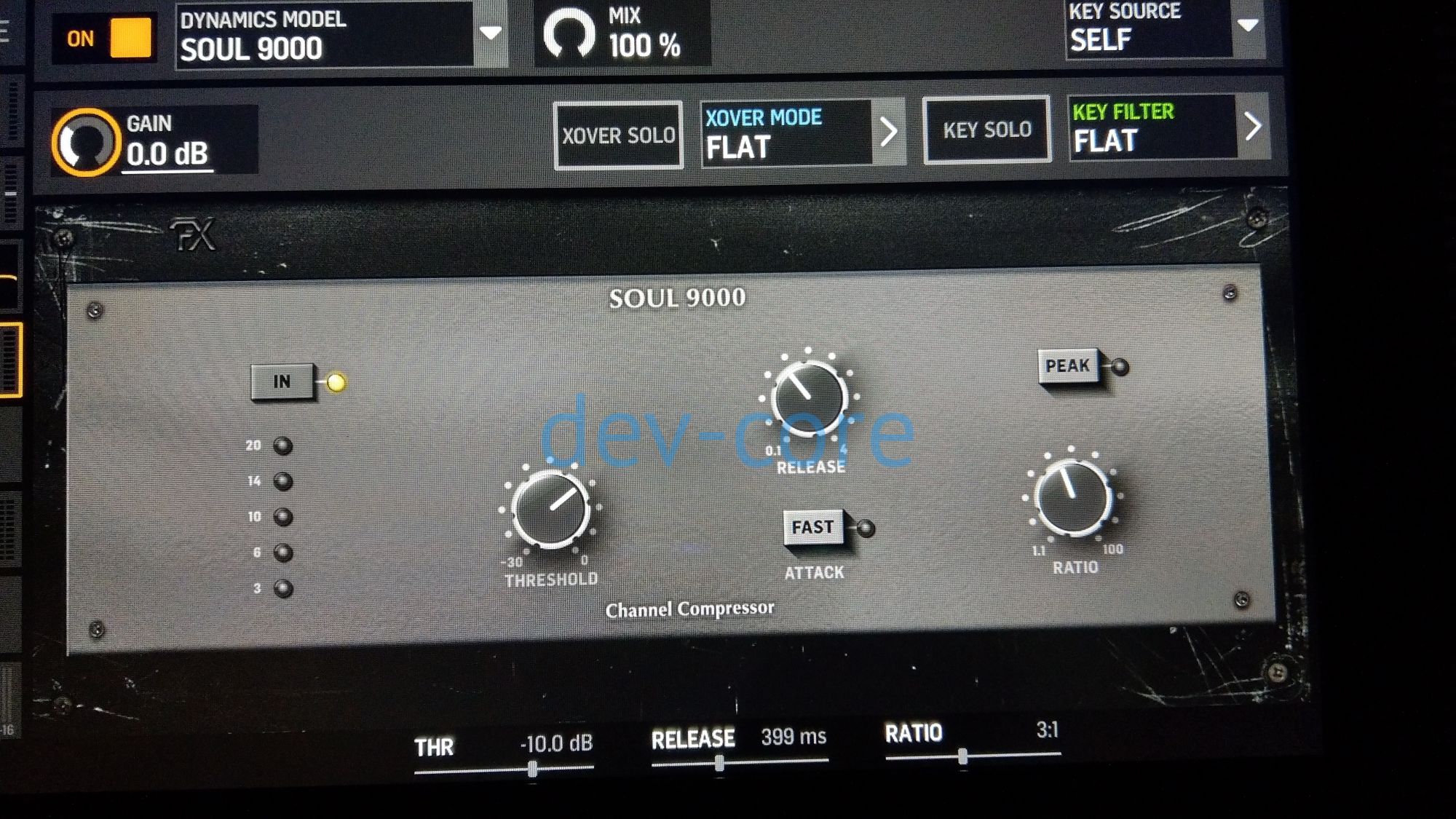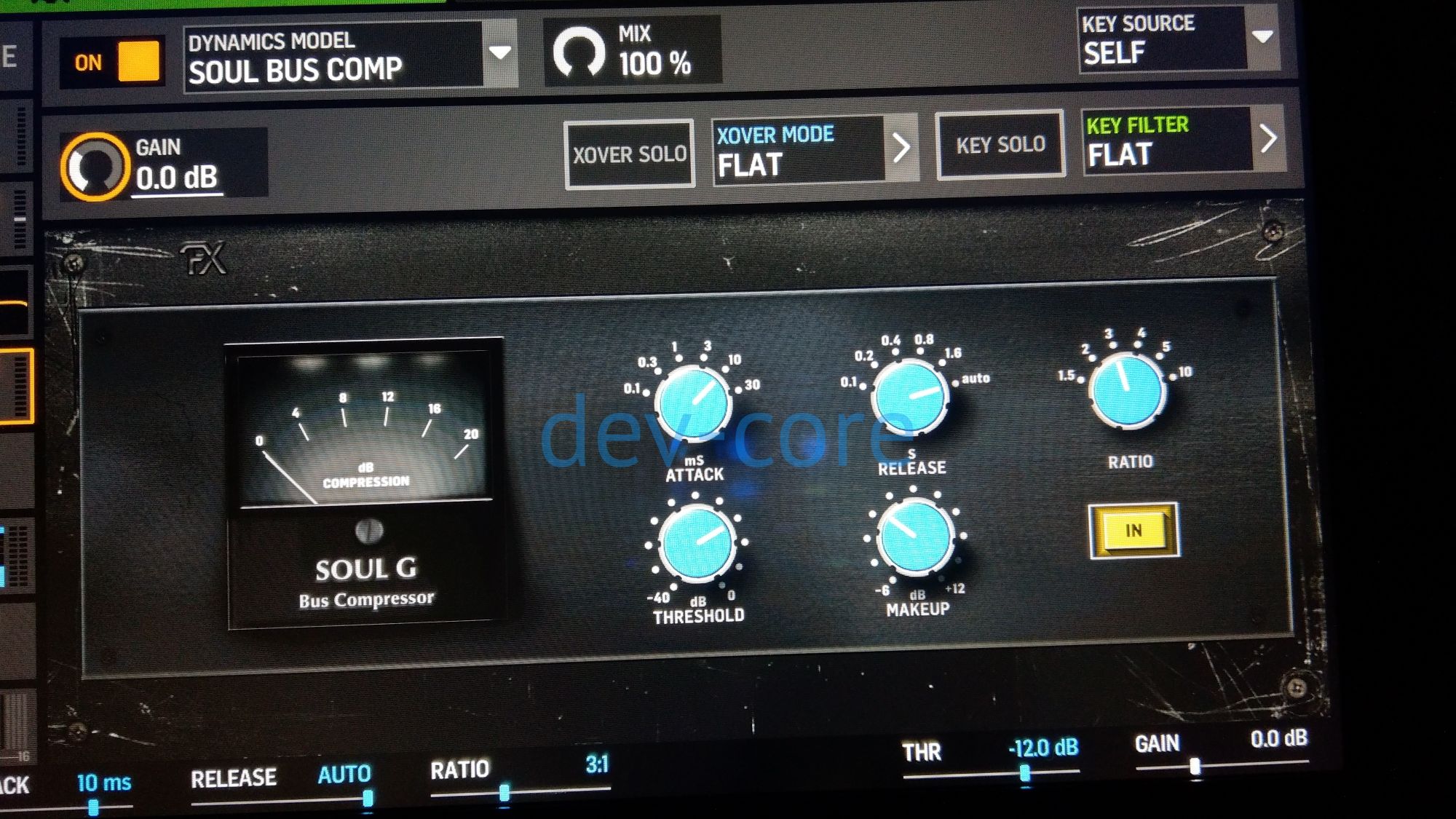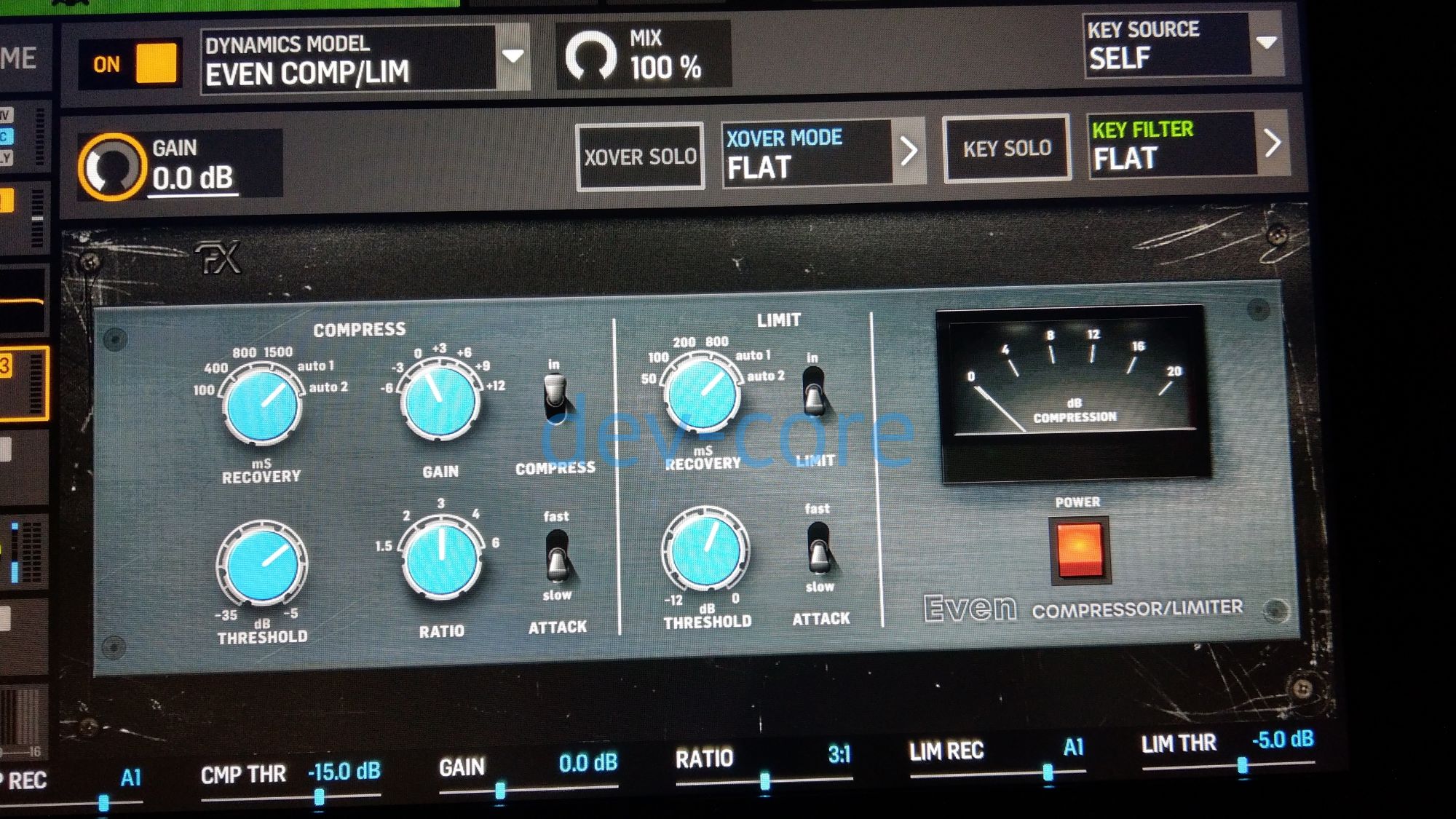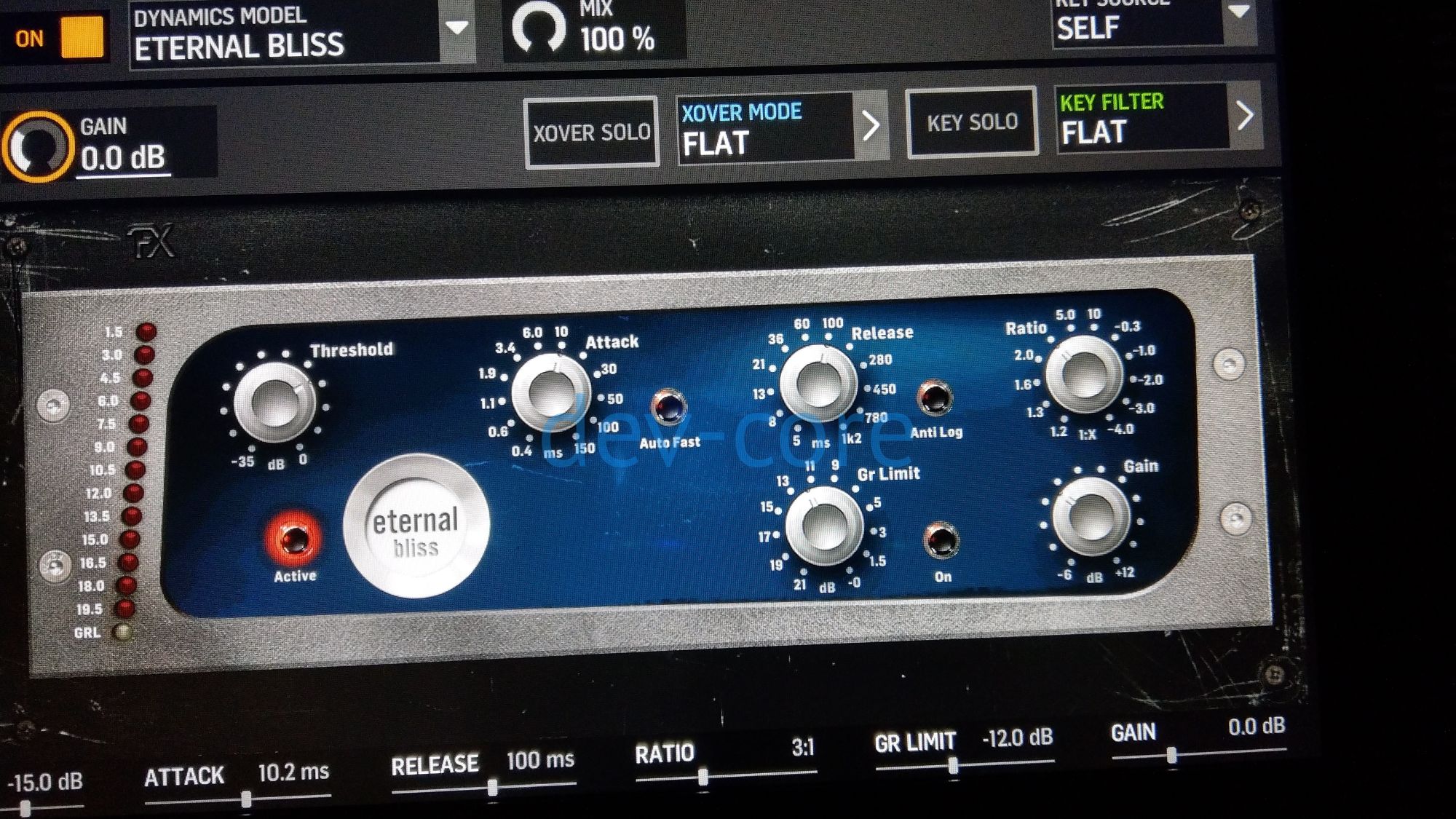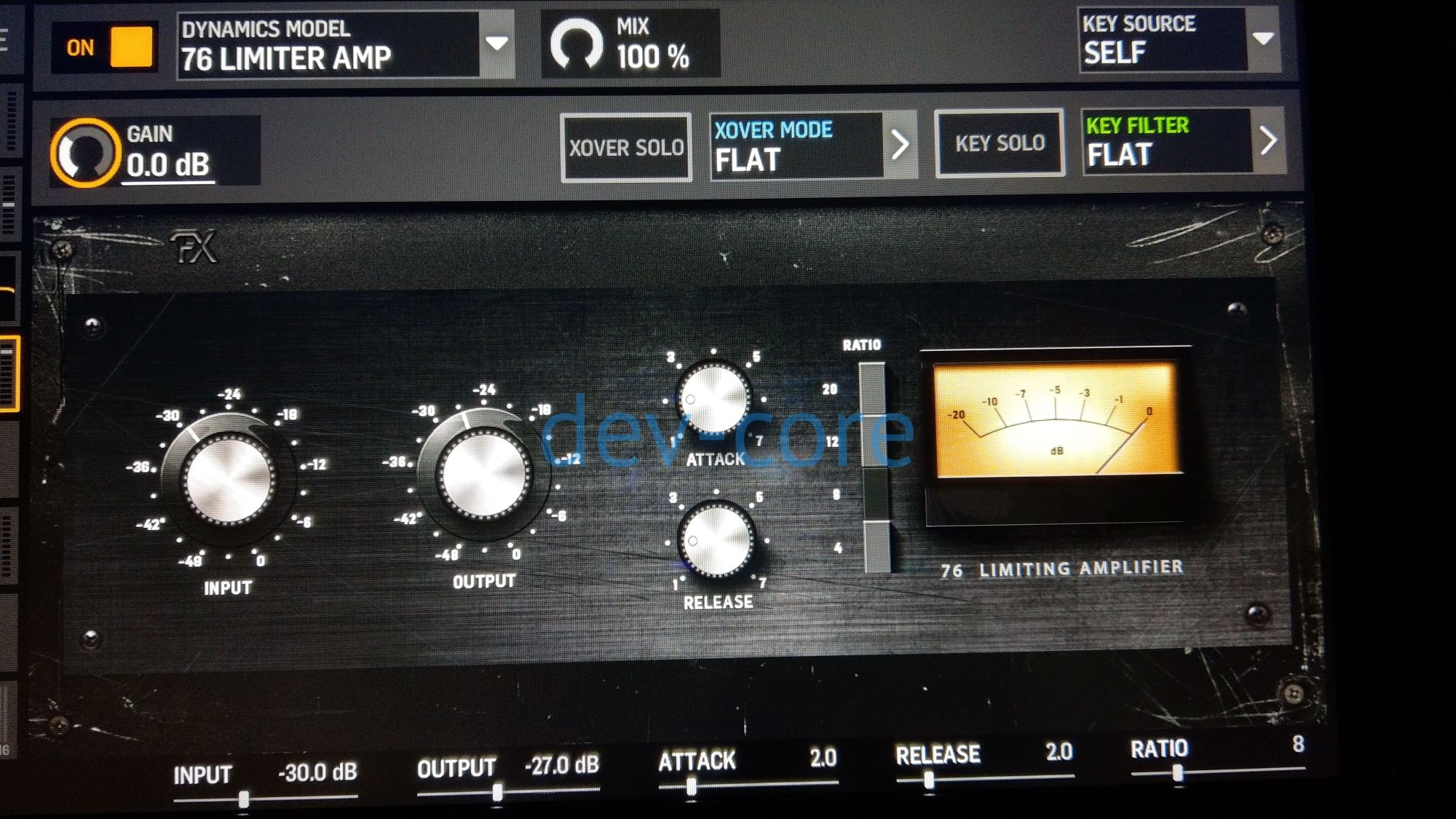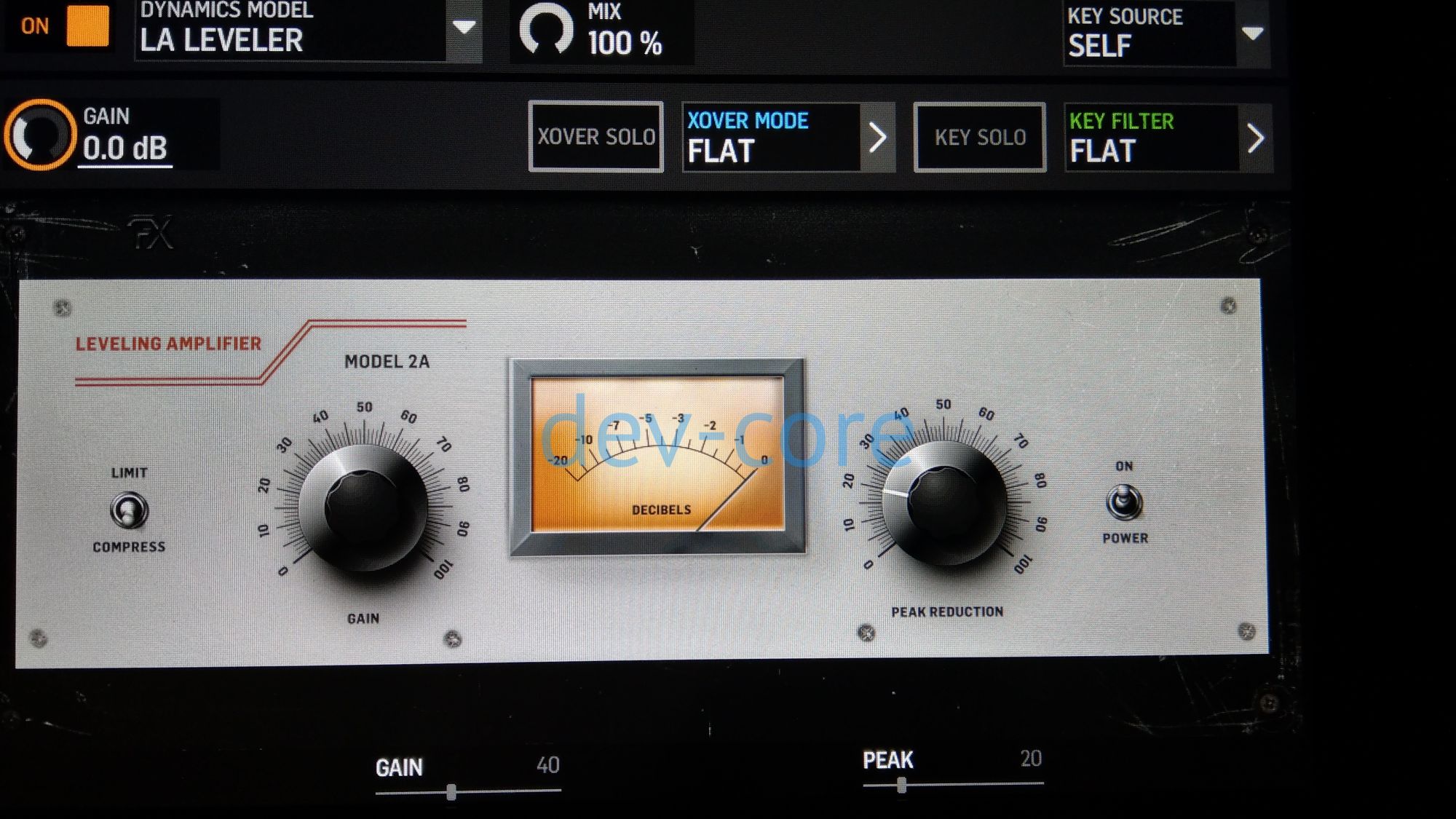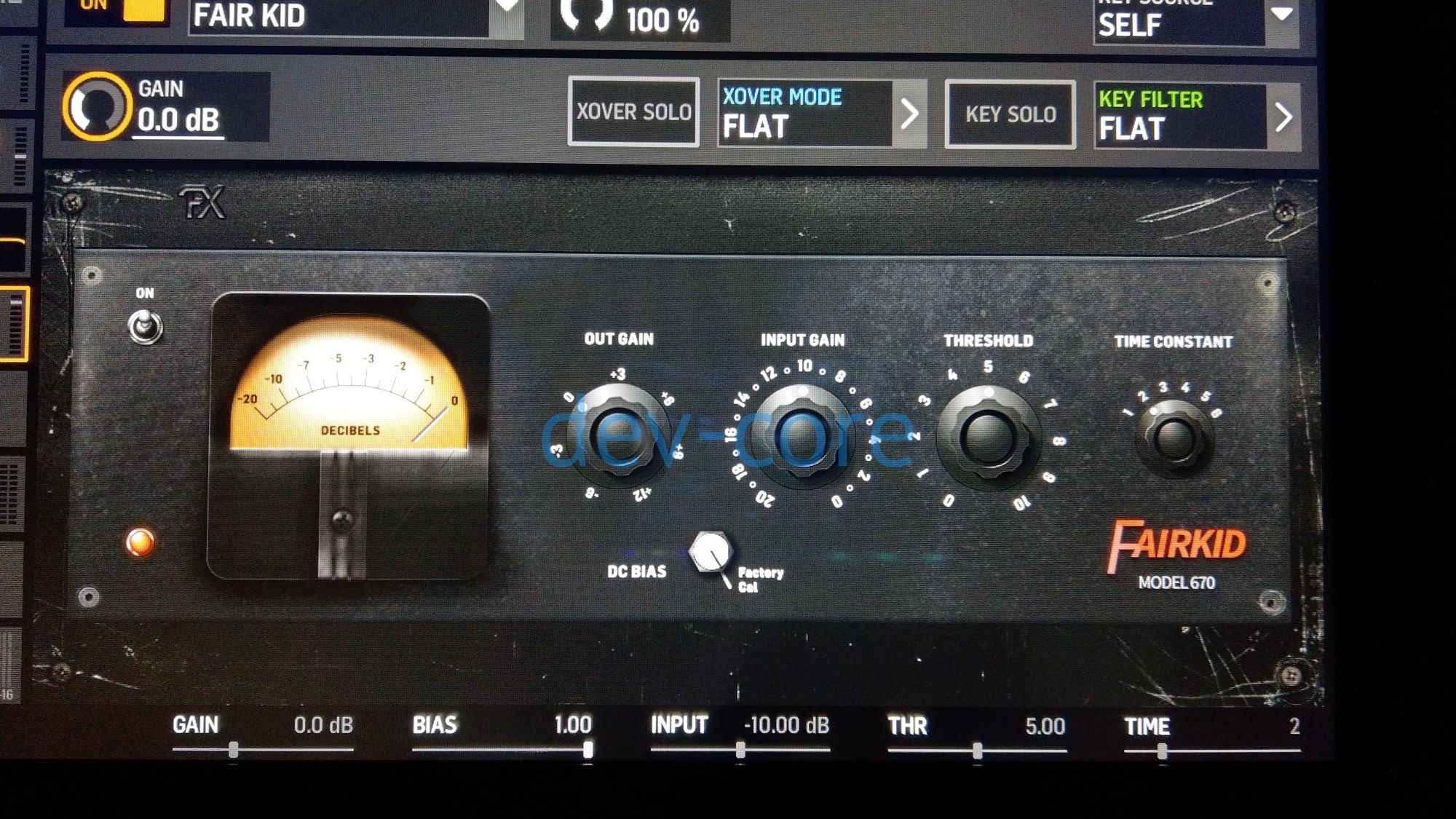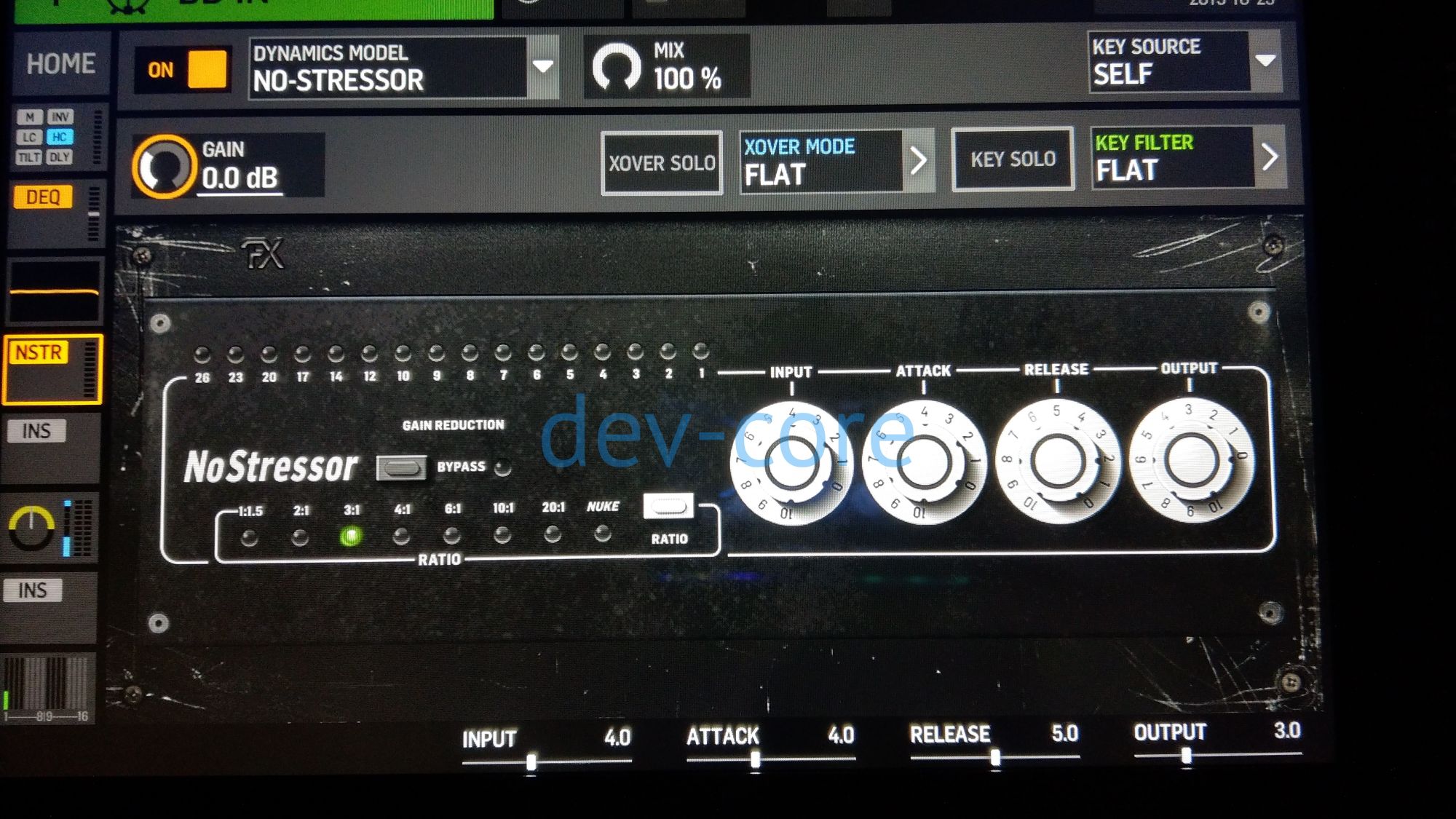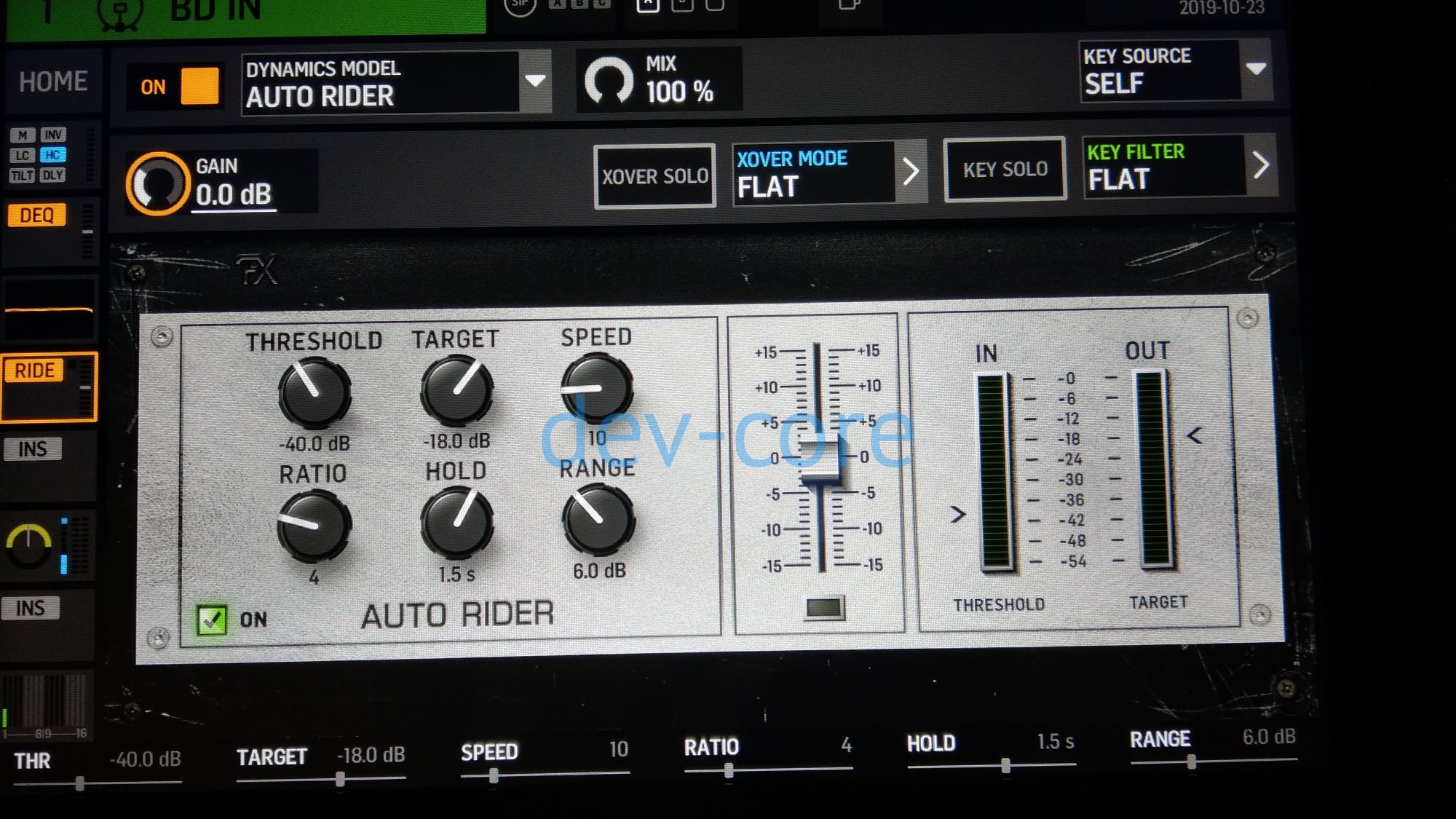 Pretty impressive compared to other mixers in this price segment.
The FX rack does offer different FX than shown here. That's why you don't see any reverbs or delays listed.
# Signal Sources
Compared to other mixers Wing uses a different approach on mixing where you don't have to think in channels but rather sources/instruments. Because of that you can color and label each single input source. No more remembering what's plugging in where! When assigning a source to a channel you can even automatically rename the channel to match the source name. To complete this process the whole mixer is processing everything in stereo. By simply assigning a second source to a channel it will automatically become stereo.
# Layers / Custom controls
Each layer is fully customizable via simple drag n drop. Compared to the X32 there are also way more custom controls available with multiple banks. This allows you to build a very personal mixing surface. Also the mixer will support a more reliable and more lightweight network protocol than OSC via UDP. Ideal for Mixing Station and other remote apps.
# Mixing Station
And finally, yes there will be a mixing station version for wing available in addition to the official apps. I already have a basic version available so hopefully a release in december is feasible.