# Mixing Station Community
Since you might already know: Mixing Station has a lot of options and customization features. For beginners this can be overwhelming.
To solve this issue advanced users shared their settings in forums or facebook groups. The goal was to bring all those ideas together into a single platform: Mixing Station Community.
With the current beta app you can now upload your settings directly to this platform and share it with other users. It is also possible to keep your settings private in case you don't want to share them. You can then import those settings into the app.
This makes it very easy to sync settings between multiple devices, and to get complex layouts created by other users.
# Quickstart
# Importing shared settings
Browser other users settings:

Bookmark other users settings

If you like a setting make sure to vote for it so it's easier for other users to find good settings.

Open the app, go to the settings save/load view and press the Community button. You now can see all of your own settings as well as any bookmarked settings. By selecting an entry you can directly import the settings into the app.
# Uploading settings
Create an account
Go to the settings save/load view in the app
Open the context menu for the setting you want to share
Select Upload
A browser will now open (you might have to login again)
You can now select if you want to save it as a new entry or update an existing entry.
Now add additional information such as Description. Make sure to press Save once you're done.
Screenshots will be automatically created. This might take a few minutes.
# Task interaction
I also integrated the bug/feature data into this platform. You can now browse all tasks ever created and also comment on them. Similar to the settings you can add bookmarks to get notified if something happens with this task.
This wasn't possible on the old platform since it wasn't dsgvo confirm so I had to deactivate the registration.
In case you used the old platform (bugs.dev-core.org) it is recommended to switch to the new one instead.
Keep in mind that the platform is still in beta. Let me know if you find any bugs or any other issues.
# New setting UI
With this update I also tried to link the different setting views closer together, so it takes fewer clicks to access them.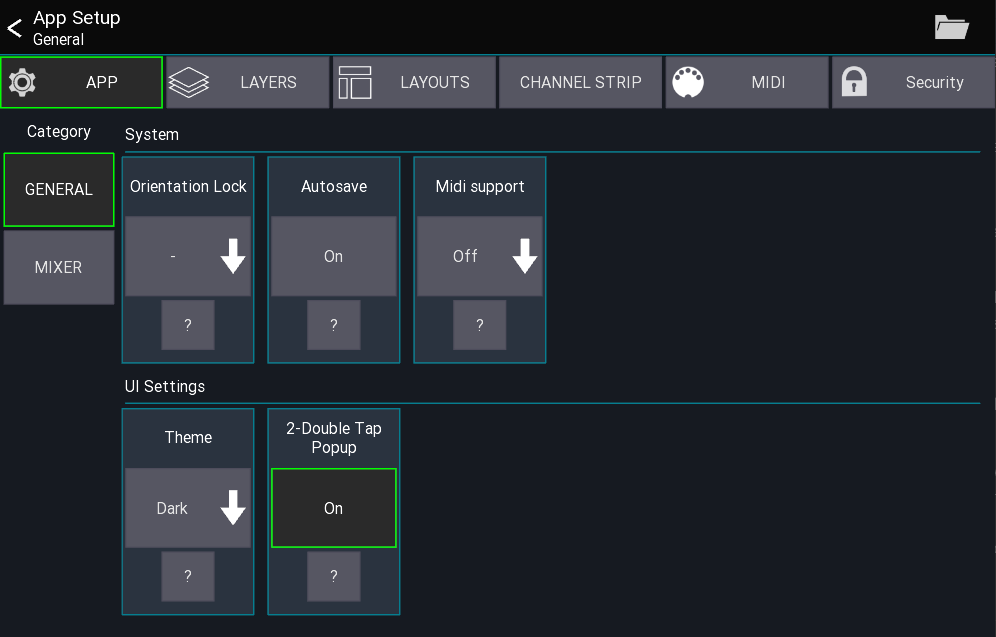 # New tables
Last but not least all the tables have been reworked in this update. The pagination is now gone and each table sortable and scrollable. This includes the scene/cue tables as well. When opening the view it will automatically scroll to the currently active scene.